I'd like to start this off with an exercise, if you'll allow it. Think of the last time you were at a park — national, neighborhood, or otherwise. And if you can't remember when that was exactly, then I encourage you to put your head down in solemn silence, and legitimately consider the possibility that you've made anywhere from one to several huge mistakes. As for the rest of us more parkly folk, do you remember how you generally felt? More specifically, would you say you were upset at any point? If so, was it for very long? Did it help to be surrounded by the natural environment of man? Approximately how much of your time was spent gazing calmly at the abounding nature in the rare, blissful state of mental silence? You may have noticed that all of these questions are skewed towards an obvious bias. And whether or not your answers went in the direction I had blatantly hoped they would, or if you had any answers at all, is irrelevant. I only hoped to get you thinking about how you think about parks in relation to your well-being. Because it is my not so sneaking suspicion that other people besides myself, and including you, have grown accustomed to taking parks for granted. It took all but thirty seconds of casual consideration, and Googling, to realize that having easy access to parks and nature in an otherwise metropolitan, fast-paced, technologified world has had an immeasurably positive impact on my mental health. And I can't help but wonder if maybe I can make you feel the same way (if you are confident that your appreciation for parks can grow no further, you are not my target audience).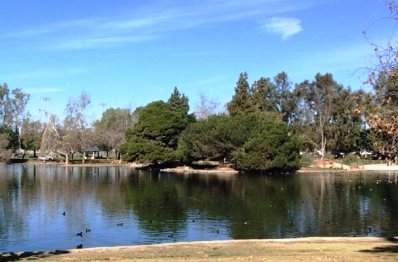 As of today, I have officially concluded that it is impossible to remember the last time I was angry, upset, or even just slightly annoyed at a tree or other, tree related things. Conversely, however, it requires unsurprisingly little effort to recall the last time I was angry, upset, or even just slightly annoyed at literally anything else in my life. My job, school, phone/internet receptions, chairs that get in the way of pinky toes while you're walking briskly in low lighting, government institutions, friends, my mattress, videogames, parking lots, strangers, significant others, characters on television shows, Donald Trump, frozen yogurt, etc. Until recently, it hadn't even occurred to me to question this dichotomy. I mean, why should I have? Everybody gets angry or annoyed sometimes; it's really really really really hard to be Buddha. And of course no one gets angry at trees, or bushes, or grass, or plants. Unless of course they scratch you, make you itch, or leave prickly things in your socks. However, I think we can all agree that, in such cases, you're really only angry at yourself for not being more aware of your surroundings. If only because the alternative is being angry at evolution. And that doesn't sound very smart. So I'd stay away from that…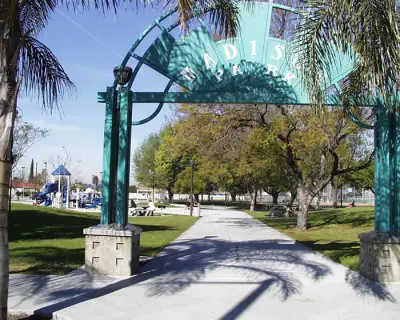 The point I'm trying to make here is that I never once questioned how life would be without the ability to sit on a bench somewhere, free of charge, removed from all the things I need to do, all the things I need to be, surrounded by foliage, wildlife, and not drywall. And the question I'm asking myself, and now you, is why? I'm not saying you should always question every good thing in your life, that sounds exhausting. I meant, why isn't a break from all the noise, and all the hustle, more valuable to me? Noise in this case referring to the useless, endless mental barrage of thoughts, judgments, and opinions; hustle in this case referring to the acquisition of little green pieces of paper, and the validation of others. As a burgeoning college graduate with heaps of loan debt and all manner of expectations, it doesn't help that I also live in a society where nobody tells you that it's okay to stop thinking (literally) all the time. Therein lies the problem.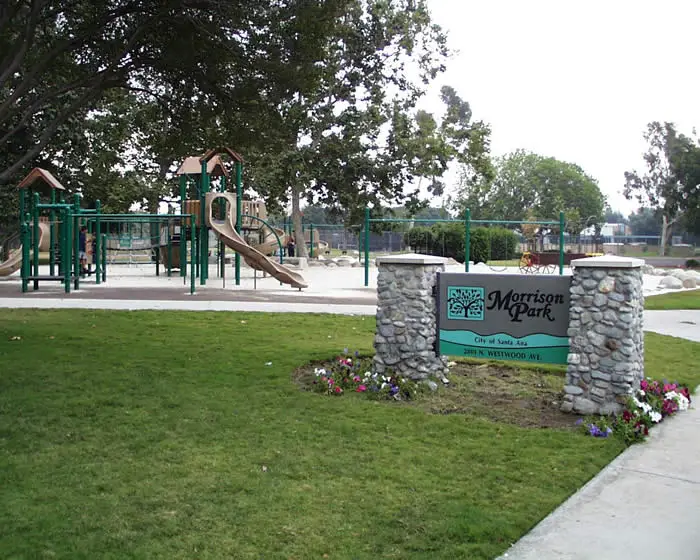 Here in middle-class, urban America, you are what you think, what you do, what you have, who you know, what you eat, where you went to college, you are all this stuff that somehow never manages to define who you actually are. That is because all of this stuff only exists as concepts inside our head; it isn't real. Who we actually are, I'm happy to say, cannot be limited to the confines of a single word, phrase, or moment. And yet, many of us city dwellers cannot help but cling to words like we're addicted to crack, as if without them we will cease to be. This psychological phenomenon is called rumination, and if it's allowed to run rampant, if you don't break the cycle, there's a chance you could end up with depression. I know I did; and according to the internet, so do 1 in 10 Americans. At this point, you might be thinking to yourself that this whole paragraph doesn't apply to you because you're not depressed. But you don't have to consider yourself depressed to be "suffering" from rumination. Let me ask you this: do you feel as though at any given moment, you could stop thinking for as long as you wanted? My guess is probably not. Don't worry though, it's not your fault we aren't trained to do that growing up, that we aren't shown the strategies to be able to see what's really going down. Why schools aren't teaching the idea that thinking isn't being and being isn't thinking is beyond me. To make it even worse, do you remember that one quote you did hear in school, "I think, therefore I am"? Well, that just so happens to be completely erroneous. Because otherwise, it would mean that you stop existing if you meditate. Which doesn't happen; I've tried. My point is, we could all benefit from increasing our daily dosage of mental silence. And, you guessed it, that's where parks come back into the picture.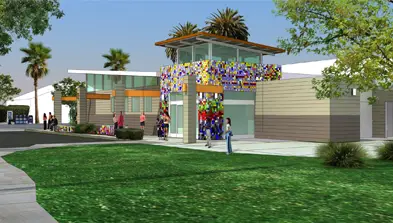 Science has quite a bit to say on the connection between smiles and nature. A quick Googling has yielded several studies, four of which I will now discuss here to make it seem like I know what I'm talking about. In a paper called The Benefits of Open Space, you'll find section titles like "Nature as restorative and therapeutic" and "Nature as a stress reducer," with plenty of quotes from numerous studies which conclude that being in nature makes us healthier and happier for a number of reasons. However, you'll also find this sentence, "the task will now be to find objective indices of the impacts of nature." Well, that is because this paper was published in 1997. I'm pleased to announce that science has been making some serious moves since, and we now have plenty of objective studies to choose from.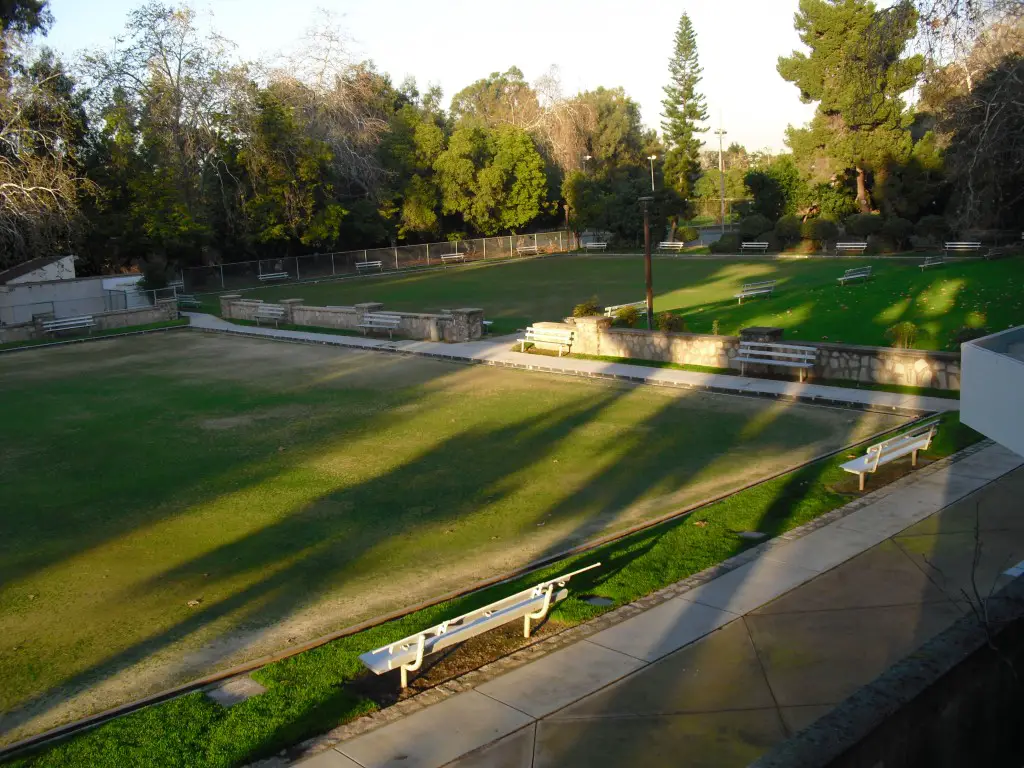 Take this more recent study from none other than the majestic, Stanford University, which investigated how walking in nature affected the mean amount of rumination in "38 mentally healthy people." They discovered that nature has a significant impact on rumination, that it helps to mitigate such unhealthy thought patterns. Expanding on this notion is a study published just last year, which found that "having 10 more trees in a city block, on average, improves health perception in ways comparable to an increase in annual personal income of $10,000 and moving to a neighborhood with $10,000 higher median income or being 7 years younger." And that's just talking about 10 trees. You can also find this study from our friends down under, at Deakin University in Melbourne, Australia. With an abstract that reads, "implications suggest contact with nature may provide an effective population-wide strategy in prevention of mental ill health, with potential application for sub-populations, communities and individuals at higher risk of ill health," you can imagine how much this report only supports the whole point of this article. That point being the following: Orange County has so many parks that it is basically irrational and irresponsible not to use them.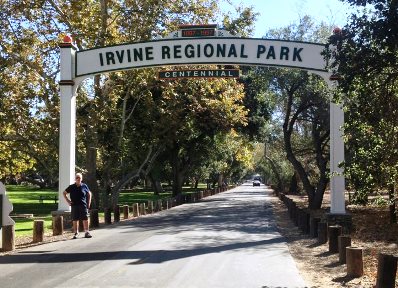 According to the 2014 OC Health Improvement Plan, 87.9% of us "live within a ½ mile of a one-acre size park." Odds are, even if you are the lowly 12.1% not included in this statistic, you already know where your nearest parks are. Even if you don't, there are already plenty of "10 Best Parks in Orange County" articles out there to get you started, and last I checked, yelp.com was still going strong. So I won't bother with a list of where you should go, only that you should go wherever. Even if you consider yourself to be the undisputed master of your mental domain, odds are you could still use some parkly exposure. I mean, think about it. At the end of the day, humans are just super smart monkeys. Do you really think that monkeys are meant to sit in a box and think all day? I don't think so. The fact of the matter is, we all think a little too much. In fact, I'd say most people are addicted to it. If you're one of those people, you'll know how impossible it is to just stop. It just doesn't work that way. We all need a little help sometimes, and the psychological effects of trees may just be the help you didn't know was already there. And so, I end this article with a call to action. Try spending more time in nature than you usually do for the next week or so, and see if you don't find yourself smiling at people, strangers, and yourself more often.