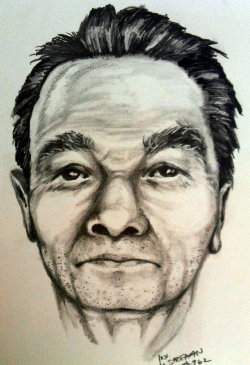 NEWS, FOR IMMEDIATE RELEASE
Contacts: Lt. Jeff Hallock, 714.904.7042, JHallock@ocsd.org/Emily Osterberg, 714.647.1840, EOsterberg@ocsd.org
Orange County Coroner Seeks Public's Assistance in Locating Next of Kin
SANTA ANA, Calif. – (October 14, 2014) – The Orange County Sheriff's Coroner Division is seeking the public's assistance in identifying and locating possible next-of-kin for an unidentified male found on May 29, 2014 in the city of Santa Ana.
At the time of death, the deceased used the name Lam Pham with a date of birth of March 10, 1963. He is an Asian male with a thin build, approximately 51 years of age, 5' 8", 99 lbs. with short black hair and brown eyes. It's believed that he lived a transient lifestyle since 1996. An actual photo can be viewed on OCSD.org under Coroner and Unidentified Dead.
Anyone with information on this person is asked to contact the Coroner Division at (714) 647-7411 and reference case #14-02935-BA.
###