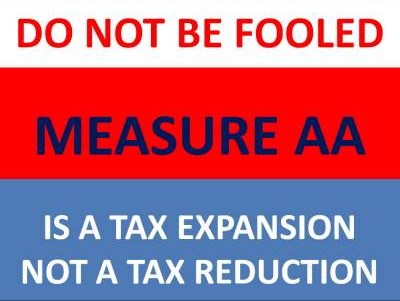 Argument against Measure AA
The city of Santa Ana is trying to sell Measure AA as a tax cut. In reality it is a massive tax expansion on everyone who owns a cell phone, uses text messaging, or has broadband service.
Residents will face a 0% to 5.5% city tax raise on their cell phones, broadband, text messages, and prepaid phones. Even features like 411, 800 and 900 calls, caller ID, call waiting and paying your phone bill with credit or debit card will incur this new tax.
In addition, all current and future businesses will incur a brand new 5.5% tax hike on mobile telecommunications, central office and custom calling features, conference calling, detailed billing, specialized phone systems, and other telecommunication services that are vital to business operations. The tax cap being removed may require our most important job creators to pay far more in taxes and discourage economic growth in Santa Ana.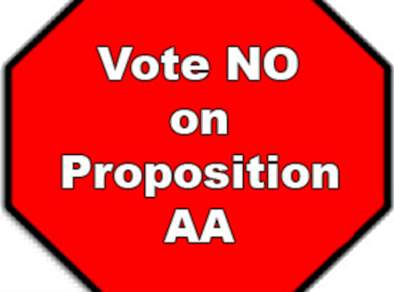 If the city was willing to engage the people of Santa Ana in an honest and open way, and for a specific, necessary, and well communicated purpose, perhaps a temporary tax expansion would be warranted and even embraced by the community.
The city instead has been dishonest and cruel in its attempt to raise millions in new revenue from expanded taxes. Their misleading ballot measure is a tax hike during a budget surplus, for no urgent purpose, on already burdened businesses and residents.
In 1993, when the utility tax was last raised, they used the money to build a jail that has run multi-million dollar annual deficits for over a decade now. Our new city manager, the previous city manager of Phoenix, levied a regressive food tax to give millions in raises to city employees and give himself a 30% raise. It's your money. Vote no on AA.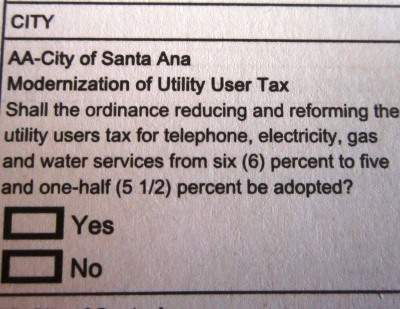 ###