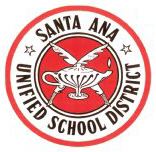 PRESS RELEASE, FOR IMMEDIATE RELEASE: October 3, 2014
Brian Leal, Santa Ana Youth & Government, 714-585-3823, lealbrian3@gmail.com
Santa Ana Youth & Government to present Candidates Forum for Santa Ana Unified School District (SAUSD) Board Member positions on Oct. 16, 2014
Santa Ana, CA, –Santa Ana Youth & Government, along with partners Connect-to-Council and Orange County Laborers Local 652, is hosting a Candidates Forum for the candidates running for Santa Ana Unified School District (SAUSD) Board. This Forum will take place on Thursday, October 16th, 2014.
Thursday, October 16, 2014 @ 6:30-8:30 p.m. 1532 E Chestnut, in Santa Ana. (Across the street from the Santa Ana Unified School District Office).
Brian Leal, an alumnus of Santa Ana Youth & Government and commissioner of Parks and Recreation for the City of Santa Ana, states, "It is so very important to encourage the youth and the community to be involved in the election process, especially when it centers on the quality of education in our city. Our candidate forums have been invaluable in helping bring this information to the public." The motto of Youth & Government is "Democracy Must be Learned by Each Generation."
About Santa Ana Youth & Government: The Santa Ana Youth and Government is a Model Legislature & Court program targeted towards high school students in Santa Ana. It aims to empower the youth of Santa Ana through leadership, community involvement, and networking.
About Connect-to-Council: Since its start in 2009, Connect-to-Connect has been an all-volunteer organization dedicated to connecting Santa Ana residents with the members of their city council and other government resources and staff to help them resolve concerns in their neighborhood.
About Orange County Laborers Local 652: The hard work of the Laborers is a basic part of our whole economy and prosperity as a city, state and country. Local 652 is proud to represent over 3,200 workers in Orange County.
# # #