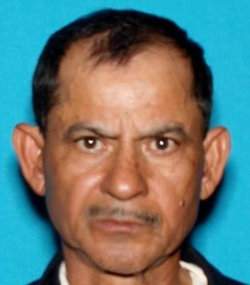 Santa Ana Police Department
Advisory: UPDATE: Missing person has been found by Orange County Sheriffs
Orange County Sheriffs received a call regarding a suspicious subject who was located in the area of La Colina Dr. and Tustin Blvd. in the County area of Tustin.
Deputies contacted the individual who was incoherent and non-responsive. Sheriffs transported individual to Western Medical Center in Santa Ana where hospital staff identified the individual as Juan Luis Farias (62).
He is currently being treated and will be reunited with his family.
###