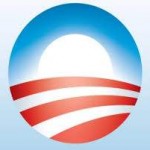 For Immediate Release: February 10, 2014
Media Contact: Press@BarackObama.com
OFA-CA Volunteers Holding Event to Encourage Local Community Members to "Be Covered on the 1st"
Millions of Americans Already Benefiting from Affordable Care Act
Santa Ana, CA – This Tuesday, February 11, local OFA volunteers will be taking part in a national day of action to make sure fellow community members have the tools and information they need to get enrolled in quality, affordable health insurance.
Millions of Americans are enrolling in health coverage through the new health insurance marketplace that fits their budgets and covers their needs, thanks to the Affordable Care Act. There is still time to sign up, and OFA is dedicated to having the one-on-one conversations with neighbors, friends and family members that help them get the information they need to enroll.
WHO: OFA-CA volunteers and supporters
WHERE: Latino Health Access, 450 W 4th St #130, Santa Ana, CA 92701
WHEN: 2:00 PM on Tuesday, February 11
Enrollment in the marketplaces extends through March, but for those who want coverage to start on March 1, they need to sign up by February 15. OFA volunteers across the country will be out on Tuesday to make sure their neighbors are equipped with the tools and information they need to get covered.
More Facts about the Affordable Care Act:
Millions of Americans now have the chance to get quality care that they can afford.
If you need help, financial assistance may be available.
You can't be denied coverage, regardless of your health or a pre-existing condition.
You can choose a plan that's right for you, your family, and your budget.
You can sign up anytime before March 31, 2014.
Millions more with health insurance are already seeing benefits because of the law.
If insurance companies don't spend at least 80 percent of your premium on care, they must provide a rebate to their customers.
Preventive care is now free: that includes annual checkups, vaccinations, and mammograms.
Children and young adults can stay on their family's insurance plans until they turn 26.
You now have basic protections that can't be taken away from you: for example, insurance companies can no longer set lifetime limits on coverage.
About Organizing For Action
Organizing for Action (OFA) is a non-profit, non-partisan organization dedicated to advancing the policies that the American people voted for in 2012. In just one year, more than 4.4 million volunteers have taken action through Organizing for Action. As a grassroots funded social advocacy group, OFA is committed to tipping the scales of power back to the American people instead of special interests in Washington. OFA is working on key issues like equipping Americans with the tools they need to access affordable health care, strengthening the middle class, job creation, gun violence prevention, comprehensive immigration reform, and measures combating climate change. More information at www.barackobama.com.
###