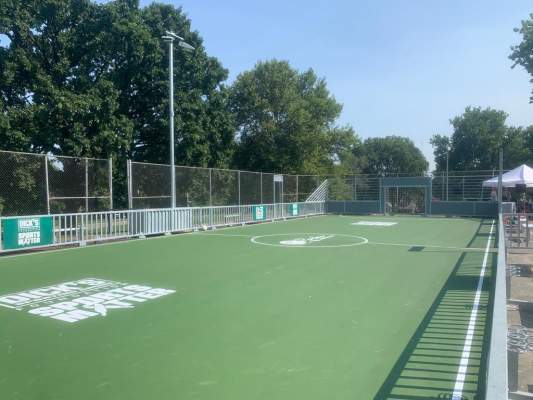 IRVINE, CA – October 26th, 110am The Orange County Soccer Club, in partnership with The DICK'S Sporting Goods Foundation and the U.S. Soccer Foundation, is holding a ground breaking ceremony on a new miniature outdoor hard-surface soccer court (mini-pitch) at Delhi Park, located at 2314 S Halladay St., in Santa Ana, on Tuesday October 26, 2021 at 10 a.m.
The Orange County SC plans to work with the U.S. Soccer Foundation and other partners to install several other mini-pitches to provide underserved communities in Orange County with a safe place to play soccer.
Orange County SC and the OCSC Foundation intend to provide regular clinics at the mini-pitches in order to encourage soccer play and fitness, as well as to identify local talent to provide them an opportunity to play for OCSC's professional youth academy and even try out for its first team. In addition, Orange County SC plans to host youth tournaments at the mini-pitch multiple times each year.
For more information visit – https://www.orangecountysoccer.com/news_article/show/1187725