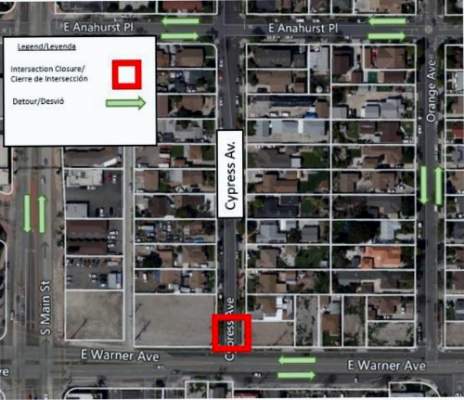 Starting on Wednesday, October 20, 2021, Cypress Avenue will be closed on Warner Avenue. The closure will be for approximately one month due construction activity for storm drain improvements. Please follow the detour signs.
This work may be loud. The schedule is subject to change due to inclement weather or unforeseen operational issues. We recommend using alternate routes or plan for possible delays since the street closure will impact traffic flow.
Should you have issues or questions during the construction activities, please contact our project hotline at (714) 647-5658. We apologize for any inconveniences and thank you for understanding.
Cierre en Cypress Avenue y Warner Avenue
Translations: