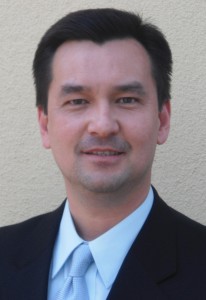 NEWS RELEASE
For Immediate Release July 29, 2013
Questions? Contact Jean Pasco at jean.pasco@rec.ocgov.com
Clerk Services Made Easier for Busy Workers and Families
Special weekend hours for the Orange County Clerk-Recorder Department will again be available on Saturday Aug. 24 from 10 a.m. to 3 p.m. at Old County Courthouse in Santa Ana and the department's branch offices in Laguna Hills and Fullerton.
The August date will be the third monthly Saturday opening of all offices by Clerk-Recorder Hugh Nguyen. Department employees issued a record 171 marriage licenses on July 27 and performed 107 civil wedding ceremonies—compared to 144 licenses and just 53 ceremonies on Saturday, June 22. Additional Saturday hours are being planned once a month through the end of the year—check the website for exact dates and times.
Once again, the Old County Courthouse will be open for marriage licenses, civil wedding ceremonies and passport applications, as well as property research at the Archives. Copies of property records and birth, death and marriage certificates will be available at the Laguna Hills and Fullerton branch offices, as well as obtaining marriage licenses and having civil wedding ceremonies performed. Free parking will be available at all three locations.
Special Saturday openings have surged in popularity, especially with families and those who work during the week.
"We're listening to our customers when they tell us how much they appreciate that we're open for business on a weekend," Clerk-Recorder Hugh Nguyen said.
The Clerk-Recorder Department's regular hours are 8 a.m. to 4:30 p.m. Monday through Friday at the Old County Courthouse in Santa Ana, and from 9 a.m. to 4 p.m. weekdays at the branch offices at the Laguna Hills Civic Center and historic downtown Fullerton.
Reservations for civil wedding ceremonies are recommended due to limited space. To save time, marriage license, ceremony and passport applications can be completed in advance online at www.ocrecorder.com. As an added convenience, passport photos are available on the spot for $15. For more information, please call (714) 834-2588.
The County Clerk-Recorder provides a variety of public services, including recording documents  relating to real property transactions; maintaining and issuing copies of birth, death and marriage certificates; issuing marriage licenses and performing civil wedding ceremonies. The department also oversees the Orange County Archives.
###