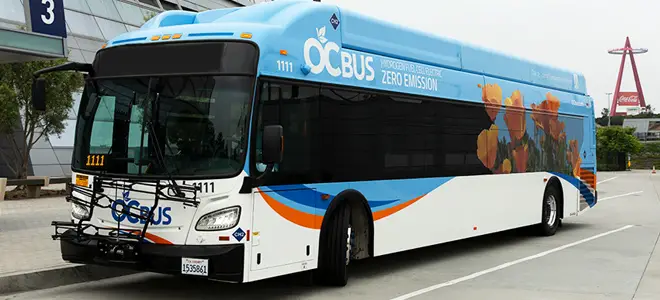 There will be no OC Bus service on Monday, October 17, 2022. Unfortunately, the union walked away from the table and broke off negotiations. Riders should make alternate travel arrangements.
OCTA is ready and willing to continue negotiating with the union that called the strike to reach a successful resolution and restore bus service as soon as possible.
Please continue to check www.octa.net for the latest updates or by calling the OCTA Customer Information Center at 714-636-7433.
Here are some options if you need a ride on Monday:
No hay servicio de autobuses el lunes 17 de octubre
La siguiente información fue compartida hoy por OCTA:
No habrá servicio de OC Bus el lunes 17 de octubre de 2022. Los pasajeros deben hacer alternativos arreglos de viaje.
OCTA está lista y dispuesta a seguir negociando con el sindicato que convocó la huelga para llegar a una resolución exitosa y restablecer el servicio de autobuses lo antes posible.
Continúe revisando esta página web para obtener las últimas actualizaciones sobre los servicios de tránsito de OCTA o llame al Centro de Información al Cliente de OCTA al (714) 636-7433.
Không có dịch vụ xe buýt vào thứ Hai
Hôm nay OCTA chia sẻ thông tin sau:
Sẽ KHÔNG CÓ DỊCH VỤ XE BUÝT (OC Bus) Trong quận Cam vào Thứ Hai, ngày 17 tháng 10 năm 2022. Hành khách xe buýt nên sắp xếp việc đi lại.
OCTA sẵn sàng mong được tiếp tục đàm phán với công đoàn đang kêu gọi đình công để đạt được giải pháp thoả đáng và khôi phục lại dịch vụ xe buýt càng sớm càng tốt.
Xin Quí Vị tiếp tục kiểm tra trang web này để biết các cập nhật mới nhất về các dịch vụ vận chuyển của OCTA hoặc bằng cách gọi cho Trung tâm Thông tin Khách hàng của OCTA theo số (714) 636-7433.