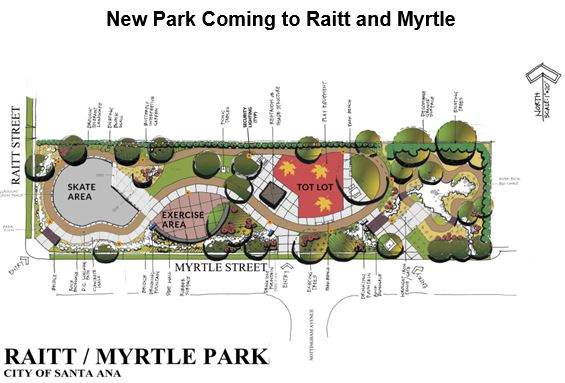 The Santa Ana City Council has approved construction of a new, 1.18-acre park at Raitt and Myrtle Streets, a few blocks southeast of the Santa Ana City Yard.
It will feature a skate park, play equipment, exercise area, drought-tolerant landscaping, drinking water fountains, lighting, a public restroom, and other amenities.
The project also includes a stormwater runoff basin and infiltration system designed to manage stormwater from the park and the surrounding neighborhood.
Funding for the $3.4 million project comes from the City's cannabis public benefit fund – tax revenues generated by legal marijuana operations – as well as State park and water management grants.
Click here to read the staff report regarding this park project.