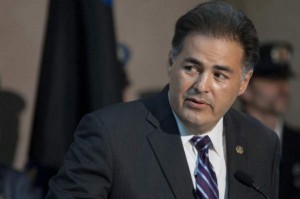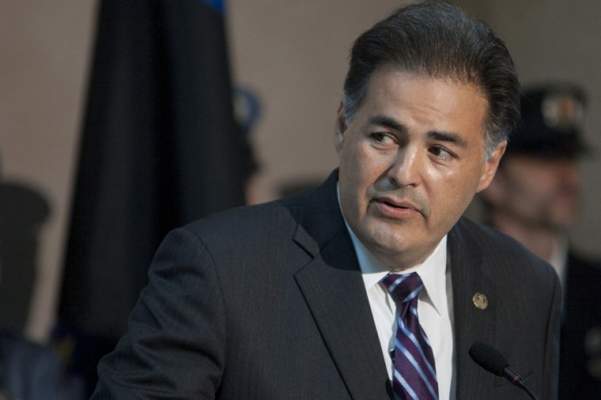 The Santa Ana City Council's incredibly ridiculous decision to make their new City Manager, David Cavazos, a multi-millionaire (when you add in his six figure pension from the City of Phoenix) has backfired in a big way – exploding on the airwaves of our local radio and TV stations. Arizona City Council candidate Keogh Parks piled on too, at a City Council candidates' forum, according to KJZZ News.
"The city manager who got the biggest pay raise in the entire history of the City of Phoenix is leaving after four, five months. It seems a little odd to me that the city council didn't have some kind of a guarantee from the city manager that he was going to stick around for a few years before he actually left," Keogh Parks said.
The Council candidates were also upset that Cavazos will receive a city pension, as some have argued for a 401(k) model for new employees. Let's put it this way – the good people of Phoenix will be stuck paying for Cavazos until he dies, and getting nothing in return. Cavazos will make more than half a million dollars in total compensation a year, $315,000 thousand is his base salary.  The rest he will make in benefits like retirement, $36,000 for housing during his first year and $7500 for moving expenses.
Only the city manager in Indian Wells will have a higher salary and benefits package for the year at $677,172, according to KFI.
Some wonder if Santa Ana should be paying such high dollar to get Cavazos here, in fact Cavazos will make about $60,000 more than the previous City Manager, according to Fox News.
Santa Ana matched Cavazos' salary as Phoenix's city manager, a post he has held since 2009.
Phoenix has a population of approximately 1.47 million, more than four times that of Santa Ana, a city of about 360,000, according to NBC News.
"I'm confident that with his experience in business attraction and business retention we'll be able to make up tenfold the first year the difference in salary compared to what we were paying our previous city manager," Councilman David Benavides told the Los Angeles Times.
So Benavides thinks businesses will come to Santa Ana because we now have one of the highest paid city managers in California?  Wow.  What about the anti big-box ordinance that Benavides and his pals voted for?  Good luck attracting new businesses with that kind of attitude!
"You get what you pay for," Councilwoman Michele Martinez told the Los Angeles Times. "We wanted the best and we didn't want to shortchange our city. He's very qualified; we didn't want to nickel and dime."
I am amazed that Martinez would mention nickels and dimes as she has admitted to selling drugs in her youth – presumably "nickel and dime" bags of pot!