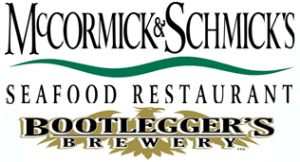 McCormick & Schmick's in Santa Ana is debuting their new Monthly Beer Dinner on August 27, at 6 pm.  They are pairing a Five Course Dinner with tasty Five Bootlegger's Beers – they call it "5 & 5 for $55."  Seating is very limited – call (714-558-1963 to reserve your seat right away.
McCormick & Schmick's Seafood Restaurant in Santa Ana brings the freshest seafood dining experience to Orange Country in a timeless and traditional atmosphere.
Bootlegger's Brewery is a local microbrewery located in Fullerton, California. They are a small artisian brewery established with the mission of providing fresh and unique craft beer to the local community and beyond.
Here are the 5 Course Dinner and 5 Bootlegger's Beers details:
1st Course
A Pale Start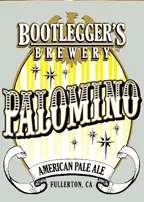 Mixed Heirloom Tomatoes, Fresh Mozzarella, Basil Oil, Balsamic Reduction
Paired with Palomino Pale Ale.  First Release Date: June 2008.  Style: American Style Pale Ale.  Palomino Pale Ale is our interpretation of an American style Pale Ale. We brew this beer using only the finest American barley and hops and add even more hops as it ages to give it a great balanced citrusy taste and aroma. This beer is sure to please anyone who enjoys the refreshing taste of American hops.
2nd Course
Where there's Smoke there's Fire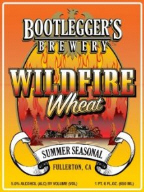 Smoked Duck Flat Bread Pizza with Roasted Red Pepper Jam
Paired with Seasonal Wild Fire Wheat.  First Release Date: August, 2009.  Wildfire Wheat is brewed with traditional German smoked malt, and over 50% wheat malt. "It is surprisingly smooth and seasonable for a smoked beer with notes of clove, fruit and smoke all intertwined. Although the flavors sound like an odd combination, it is pretty damn refreshing and making for a great BBQ beer." 
3rd Course (entrée 1)
Old World Tail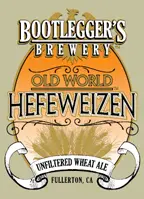 Asian Citrus Marinated Yellowtail, Pan Seared, Indonesian Peanut Crisp, Stir-fried Vegetables, and a Sweet Thai Chili Sauce
Paired with Old World Hefeweizen.  First Release Date: April 2008.  Style: Bavarian Hefeweizen.  Our German-style hefeweizen is an unfiltered wheat beer that is handcrafted using only pure imported Hallertauer German hops grown in the Hallertau region of Germany to give it an original old world taste! With its white moussy long lasting head, golden color, subtle aroma of bananas, and light hoppy taste, our hefe gives a crisp refreshing taste with a nice balanced finish to make this a perfect everyday beer for everyone to enjoy!
4th Course (entrée 2)
Halibut Chaos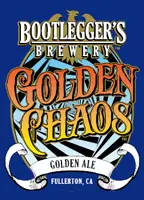 Bacon Pesto Encrusted Halibut Pan Seared atop a Roasted Sweet Potato Cous Cous, Drizzled with a Roasted Tomato Coulis
Paired with Golden Chaos.  First Release Date: May 2008.  Style: Belgian Style Golden Ale.  Named after its golden color and effervescence, the complex yet smooth taste of Golden Chaos lives up to its name! Golden Chaos is a Belgian style Golden Ale made from fresh imported German and English hops and brewed using the finest American rock candy, giving this fine ale a fruity aroma and taste that leads to a pleasingly dry finish. The subtle notes of plum, apricot, and pear achieve a perfect balance of fruitiness and spiciness.
5th Course
Cheesy Raspberry Phoenix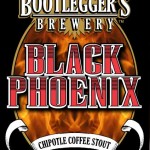 Goat Cheese and Crème Friache Cheese Cake with a Oreo Cookie Crust and Raspberry Chipotle Preserve
Paired with Black Phoenix.  First Release Date: March 2009. Style: Chipotle Coffee Stout.  Just as the Mythical Phoenix rose from fire, the trio of rich Arabica Coffee, Chipotle Peppers, and Malted Barley were formed by fire to create this robust ale. We wanted the freshest coffee available, so we had our local Orange County friends, Kean Coffee, custom roast the beans for us. Chocolate malt, Roasted Barley and Oats help to round out the flavor with the Chipotle Peppers adding a subtle warmth and smokiness to the finish.
Prepared by Executive Chef: Nicholas P. Christiansen, and Paired with Bootlegger's Brewery.
McCormick & Schmick's in Santa Ana is located at 2791 N. Main Street.  Click here for a map and directions.  Click here to see their Facebook page.  Click hereto see their famous Happy Hour Specials.  Kids eat free every Sunday between 4 p.m. and 9 p.m.  Receive a free kid's entree with the purchase of any adult dinner entree.