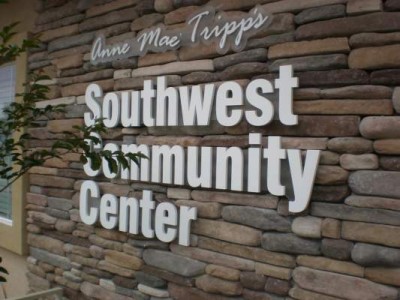 City of Santa Ana
Community Alert: MAYOR TO HONOR AFRICAN AMERICAN COMMUNITY LEADERS FOR EXCEPTIONAL SERVICE TO THE CITY AT TUESDAY'S COUNCIL MEETING
SANTA ANA, CA (February 2, 2015) – The public is invited to attend the Tuesday, February 3, 2015 City Council Meeting as Mayor Pulido will recognize African American community leaders with the Exceptional Service Award for their historical contributions and exceptional service to the City of Santa Ana.
Among those to be recognized include: Jesse Allen, T. Leon Berry, Bob Black, Howard Booker, Kathy Davis Bowman, Alberta Christy, Pastor Charles Cole, DeVera Heard, Leon Jacobs, Connie Jones, Bobby McDonald, Minister Paul McReynolds, Pastor Donnell Miles, Bob Morris, Dottie Mulkey, Al Murray, Pastor Gale Oliver, James D. Owens, Ned Owens, Pastor Ivan Pitts, Tyronne Shipp and James Stapleton.
The African American community has a long history of exceptional service to the City of Santa Ana. The City is home to the two oldest and predominantly Black churches in the County, Second Baptist Church and Johnson Chapel AME Church. Both churches have been active in celebrating civil rights and giving back to the community.
The late Rev. John Nix-McReynolds, pastor of Second Baptist Church, once said, "Our church has always stood in the forefront of being an activist fellowship that cares about the common people. This church carries a message of hope to everyone who is trying to find their way through the malaise of darkness that exists in this society."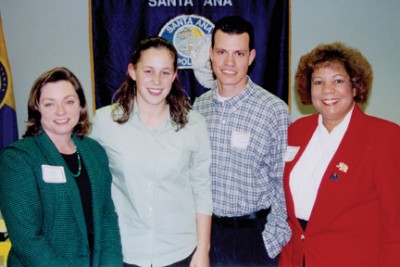 Also, among those who will be honored on Tuesday night will be Dottie Mulkey, Connie Jones and former Councilwoman Alberta Christy. Connie Jones is the founder of the Southwest Minority Economic Development Association. The center has kept the legacy of the Jones family alive by providing much needed assistance and services to families and individuals who really need it.
Dorothy Mulkey will also be recognized for her role in a landmark civil rights ruling which resulted in a Supreme Court decision to overturn Prop. 14, which meant landlords could no longer refuse to rent to people because of their skin color, religion or ethnicity.
Christy was the first African-American elected official in the history of the City of Santa Ana and was instrumental in the creation of the City's Youth Commission.
Councilman David Benavides will present a Proclamation in recognition of Black History Month. Please join the Mayor and City Council in recognizing these outstanding citizens by attending Tuesday's city council meeting or visit, http://www.santa-ana.org/coc/granicus.asp, to see it streamed live on the web.
###