While voter turnout in yesterday's General Election, here in Santa Ana, was very low the results worked out in favor of Santa Ana Mayor Miguel Pulido, who was easily reelected to what will be his last two-year term after he trounced his opponent, termed out City Councilman Sal Tinajero.
The successful City Council candidates, including Ceci Iglesias in Ward 6 and David Penaloza in Ward 2, are likely to ally with Pulido. Current City Council member Juan Villegas can be counted on as well. With Pulido that makes a four member City Council majority.
While current City Councilman Jose Solorio will likely play ball as well, only two City Council members will be left in the City Council's minority – current Councilman Vince Sarmiento and Roman Reyna, who previously represented Ward 5 and is now representing Ward 4.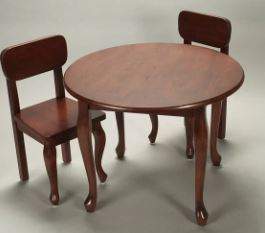 Effectively this means that Sarmiento and Reyna will be seated at the City Council's little kids table.
Even worse for Sarmiento, he will be termed out in two years – and his cousin, Sandra Pocha Pena Sarmiento, failed to win the Ward 2 race, in which Penaloza easily prevailed. What this effectively means is that Sarmiento is now a lame duck and in two short years he will be finished in politics.
Ironically the sales tax measure that Tinajero wrote, Measure X, passed. But Tinajero won't get to spend the proceeds. Pulido will.
It is likely that the passage of Measure AA, which will change our City Council election system to a ward-specific model, will introduce new chaos as the redistricting may result in City Council members having to run against each other as their wards get reshuffled. We are still not sure how this will play out.
Pulido however is sure to finish his term on top – and he will play a major role in selecting his eventual successor.
Candidates expected to run for Mayor of Santa Ana in two years include Solorio, Tinajero, termed out City Council Member Michele Martinez, former City Council Member Claudia Alvarez and most likely at least a half dozen additional candidates.
I ran into Pulido on election night. For now he will focus on building relationships with the new Council Members and then he intends to see to the completion of the new light rail system that will connect our Downtown to Downtown Garden Grove.
Residents will surely want the new City Council majority to focus on crime prevention and on doing something about the drug-addicted vagrants who have been ruining our parks and neighborhoods.