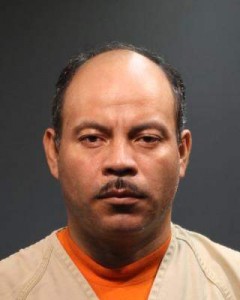 SAPD Advisory: Santa Ana PD Sexual Abuse suspect arrested and extradited from Guatemala to the United States
In June of 2009, a 12-year-old Santa Ana female disclosed that for about two years she had been sexually assaulted by Jose Sian (1-18-72), her mother's live-in boyfriend. The victim became pregnant as a result of the continuous sexual assault.

Immediately after the disclosure, Sian fled to Guatemala, presumably to avoid prosecution.
The Orange County District Attorney's Office issued a warrant for Sian's arrest for 288.7(a) PC (Sexual Intercourse With a Child 10 Years or Younger), and 288.5(a) PC, (Continuous Sexual Abuse).
Allied agencies began the process of arresting and extraditing Sian to face charges. On August 7, 2014, the F.B.I. delivered Sian to Santa Ana Police Detectives. Suspect Jose Sian was booked into the Santa Ana Police Department Jail for the outstanding warrant.
###