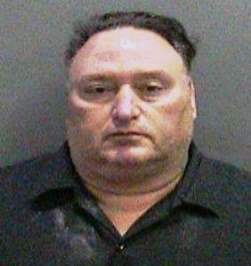 Arrest of Sexual Assault Suspect
Tustin Police Department
On July 21, 2015, a 24-year-old female came into the Tustin Police Department to report she had been sexually abused in the City of Tustin between the ages of 12 and 15.  Tustin Police Detectives investigated the incident and were able to quickly corroborate the victim's statements.  The suspect was arrested the same day at his residence in the City of Stanton.
The suspect, Carmen Simonetta, 54-years old,  was booked at the Orange County Jail on charges of lewd acts on a child, sodomy, digital penetration and continual sexual abuse of a minor.
The Tustin Police Department is seeking help from the public in identifying any additional victims. If you have information related to this case, please contact Detective Pam Hardacre at 714-573-3248.
###