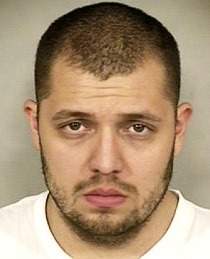 ORANGE COUNTY DISTRICT ATTORNEY PRESS RELEASE
Case # 15WF1312
Date: July 23, 2015
OCDA AND GGPD SEEK PUBLIC'S HELP IDENTIFYING POTENTIAL ADDITIONAL VICTIMS OF YOUTH GROUP VOLUNTEER CHARGED WITH SEXUAL ASSAULT AND SEXUAL BATTERY OF MULTIPLE YOUNG BOYS
WESTMINSTER, Calif.– The Orange County District Attorney's Office (OCDA) and the Garden Grove Police Department (GGPD) are seeking the public's help identifying potential additional victims of a youth group volunteer charged with sexually assaulting two boys under the age of 18. Isai Beltran, 25, Long Beach, is charged with two felony counts of performing lewd acts on a child under the age of 14, one misdemeanor count of sexual battery, and one misdemeanor count of child annoyance. If convicted, Beltran faces a maximum of 10 years in state prison. Beltran is out of custody on $100,000 bail, and is scheduled for a continued arraignment, tomorrow, July 24, 2015, at 8:30 a.m. in Department W-12, West Justice Center, Westminster.
Between January 2013 and December 2014, Beltran is accused of working as a youth group volunteer at several churches in Los Alamitos and Cypress.
Beltran is accused of meeting minor John Doe 2 through his involvement as a youth group volunteer. On April 1, 2014, the defendant is accused of unlawfully and sexually touching an intimate body part of John Doe 2. During that time the defendant is also accused of having inappropriate contact with him.
The defendant is accused of meeting John Doe 1 at a non-church related gathering of some church members. On Nov. 28, 2014, the defendant is accused of committing lewd acts upon John Doe 1, who was under the age of 14.
Relatives of the victims reported the crimes to GGPD, who investigated this case.
Anyone with additional information or who believes they have been a victim is encouraged to contact OCDA Supervising Investigator Mark Gutierrez at (714) 347-8794 or GGPD Detective David Young at (714) 741-5836.
Deputy District Attorney Bobby Taghavi of the Sexual Assault Unit is prosecuting this case.
###
TONY RACKAUCKAS, District Attorney
Susan Kang Schroeder, Chief of Staff
Office: 714-347-8408
Cell: 714-292-2718