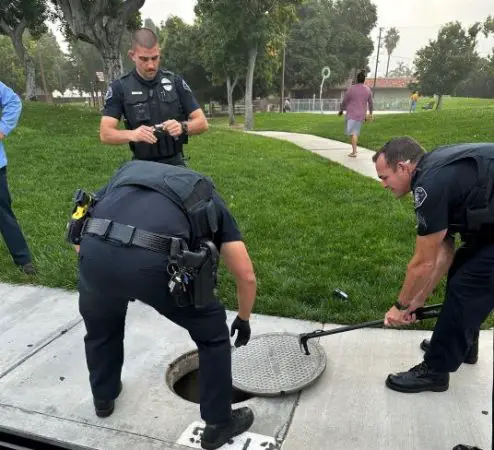 Early this morning, Tustin Public Works heard a subject yelling underneath a manhole in the interior of the city.
Tustin police officers arrived on scene and removed a man who had established a camp inside of the storm drain.
The man, who declined resources from the Tustin homeless liaison officer, indicated he enjoys living along flood channels and got trapped inside of the drains when he traveled from a flood channel through the piping.
The man was educated on county ordinances and reminded that living in city storm drains is not advised.