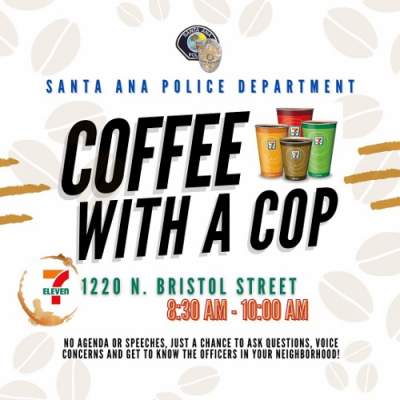 Join the SAPD on Wednesday, May 19th from 8:30 AM – 10 AM at the 7-Eleven located at 1220 N. Bristol Street, for Coffee With A Cop.
Come have your morning cup of coffee with the officers in your community!
No agenda or speeches. Just a chance to ask questions, voice your concerns and get to know the police officers in your neighborhood.