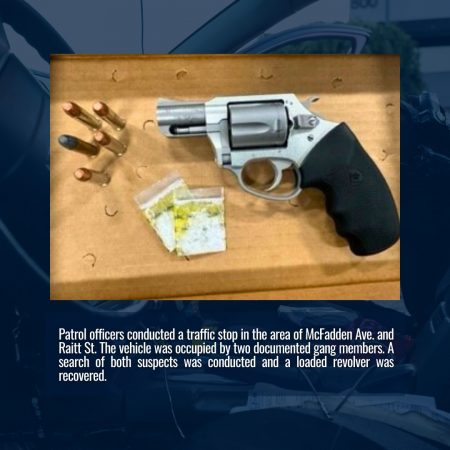 SAPD patrol officers conducted a traffic stop in the area of McFadden Ave. and Raitt St.
The vehicle was occupied by two documented gang members.
A search of both suspects was conducted and a loaded revolver was recovered.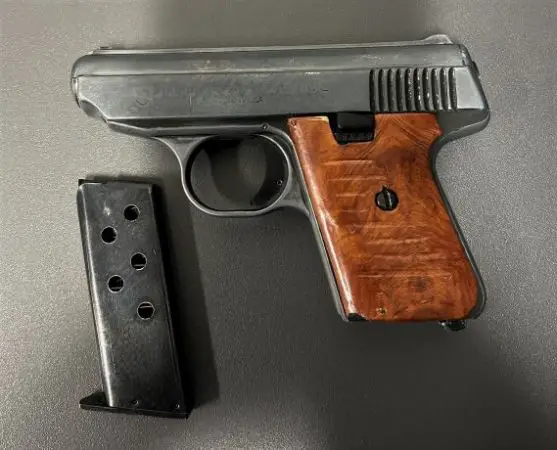 This week Irvine police officers recovered a gun from a gang member delivering food in Irvine.
The man, a previously convicted felon, had his female passenger hide the gun in her waistband when police officers stopped them for an unsafe traffic violation.
Both people were uncooperative, but teamwork and good police work kept the officers safe and led to the arrest of both suspects.