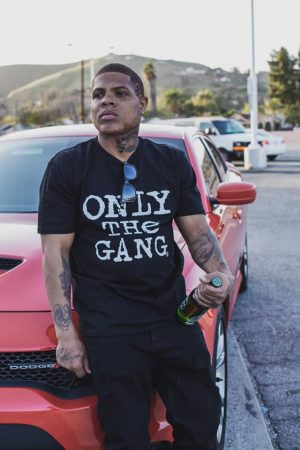 Anaheim homicide detectives have arrested 21-year-old Aristeo Martinez for the shooting murder of 32-year-old Deonte Lenin.
On May 21, 2023, just after 2 a.m., Anaheim police officers were dispatched to the Gardenwalk's parking structure, located on the 300 block of W. Katella Ave., after a large fight and shooting were reported. Officers located Deonte Marquis Lenin of Highland suffering from at least one gunshot wound. Lenin was pronounced dead at the scene.
A second victim, 21-year-old Elian Tanori Arvayo of Phoenix, Arizona, was located in a different part of the structure suffering from blunt force trauma. Arvayo was transported to a local hospital where he later succumbed to his injuries. There is no photo available of Arvayo.
Over the course of nine days, Anaheim homicide detectives investigated the case and identified Aristeo Martinez of Phoenix, Arizona as a suspect. On May 30, 2023, Anaheim PD investigators located Martinez on the 2500 block of E. Bell Rd. in Phoenix, Arizona. Anaheim PD investigators requested the assistance of the Phoenix PD, who arrested Martinez without incident. Martinez was booked into the Maricopa County Jail for an arrest warrant for murder. Martinez is being held in lieu of 1 million dollars bail pending extradition proceedings.
Detectives are not disclosing any additional details at this time because the investigation is ongoing. Detectives are asking anyone with information to contact them directly at 714-321-3669 or through Orange County Crime Stoppers at 855-TIP-OCCS.