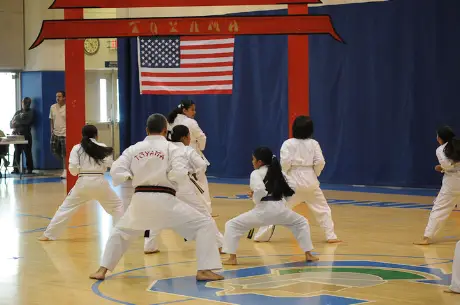 Toyama Karate-Do Martial Arts is offering a free month of training and a uniform to new students.
Take advantage their programs such as Karate Kinder Karate Kick-Boxing And Dynamic Martial Arts.
2021 S Main St
Santa Ana CA 92707
Primary: 714 436-1095
Toyama Karate-Do is a Dynamic Martial Arts Program that has been serving the City of Santa Ana since 1991. They are the best at providing Dynamic Youth Martial Arts Programs to enhance the lives of students by helping them achieve discipline, confidence, and better focus.
Click here to see their Facebook page.