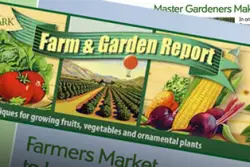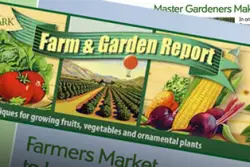 FOR IMMEDIATE RELEASE: NOVEMBER 17, 2010
CONTACT: JENN STARNES, 949-724-6574
Great Park Farmers Market to Feature Holiday Produce For Your Thanksgiving Feast
IRVINE – Turn your Thanksgiving meal into a farm-fresh feast with locally-grown green beans, just-picked yams and fresh pumpkin, all from the Great Park Farmers Market. This Sunday, November 21, is your chance to add a special touch to your meal with local produce, baked goods, seasonal flowers, and even hand-crafted products from artisans to dress up your holiday table. The Great Park Farmers Market is open Sundays from 10:00 a.m. to 2:00 p.m., rain or shine.
A wide variety of seasonal fall produce will be available, and a visit to the Great Park Farmers Market holds something for the whole family. Enjoy lunch from gourmet food trucks, listen to a local musician while you eat and shop, and then visit the Great Park Farm & Food Lab educational garden or take a ride in the Great Park Balloon.
The Great Park Farmers Market is operated by the Orange County Farm Bureau. Since 1918, the Orange County Farm Bureau has worked to support the local farming community and help protect the rich agricultural heritage of the area. Part of that mission has been the establishment of farmers markets throughout Orange County, bringing locally-grown seasonal produce to locations convenient to local residents.
The Great Park Farmers Market is located off the 5 Freeway and Sand Canyon in Irvine. Turn right on Marine Way and follow the signs to the Farmers Market located next to the Farm & Food Lab. Parking and admission are free.
About the Great Park
The Orange County Great Park, with its 1,347-acre master plan, is the focal point of the redevelopment of the publicly-owned portion of the 4,700-acre former Marine Corps Air Station, El Toro. The Great Park is currently 27.5 acres and includes an iconic tethered helium balloon that rises 400 feet in the air, providing an aerial view of Park development. A $70 million development plan to expand the Park to more than 200 acres is currently underway. The plan will build out a core section of the Park for the most immediate and wide-ranging public benefit, including the initial components of the sports park, a 114-acre agricultural area, and an art and culture exhibition space. For more information, please go to www.ocgp.org.
###