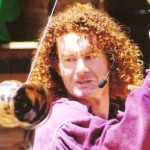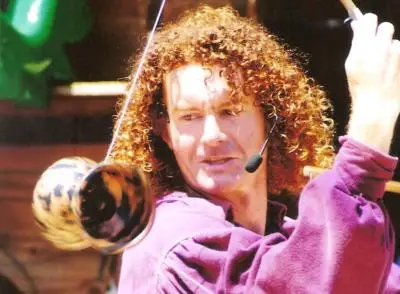 The Christopher Yates Variety Show is coming to the Santa Ana Public Libraries this week, starting tonight at the Main Library.
Join us for an entertaining evening with Christopher Yates as he presents his medieval variety show.
Tuesday, November 16, 2010, at the Main Library @ 6:30 p.m.
Wednesday, November 17, 2010, at the Newhope Library @ 4:00 p.m.
Christopher Yates is a graduate of the Wellington Performing Arts School, New Zealand, he has been performing professionally since 1991. Christopher has performed on five continents in three different languages. He performs a diverse range of shows. He has specialized in creating unique multi-disciplined performances and characters which can be tailored to suit any theme or event (from theatre to family carnival to corporate).
He has appeared on a host of stages in a multitude of venues for clients as diverse as The President of Venezuela to BBC studios and for the San Francisco 49ers football team. Originally from New Zealand, Christopher returns to the United States from an Australian tour that included entertaining at the Lord Mayor's New Years Eve Party at the Sydney Opera House as well as a highly successful tour of the United Kingdom and Venezuela.
Christopher offers everything! Whether it's storytelling, juggling, comedy, roving on stilts, medieval, pirates and more, Christopher works the crowds like no other. No matter what the age, he wins everyone's hearts. And with commanding presence on stage he is one of the few entertainers who thinks on his feet and has both the talent and experience to alter his entertainment to fit the crowd's changing mood.
Christopher Yates brings to his entertaining a very attractive personality. Ever pleasant, laid back, relaxed, yet always well organized and reliable – Christopher never fails to deliver top results.