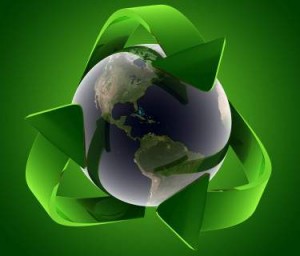 City of Santa Ana, Downtown Orange County
Community Alert: Free Household Hazardous Waste Collection for Santa Ana Residents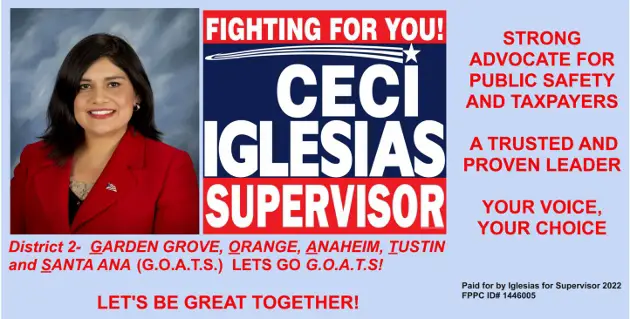 SANTA ANA, CA (March 5, 2014) – On Saturday, March 8, 2014, the City of Santa Ana is sponsoring a free Household Hazardous Waste (HHW) collection event at Saddleback High School. Residents may transport up to 15 gallons or 125 pounds of waste per visit. Proof of residency is required utilizing a California driver's license, water bill, or utility bill. HHW materials are toxic. Please transport them carefully and refer to the attached graphic for a list of accepted items.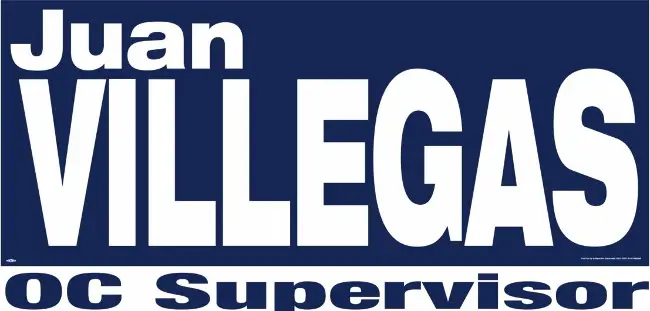 HHW Collection Event Info: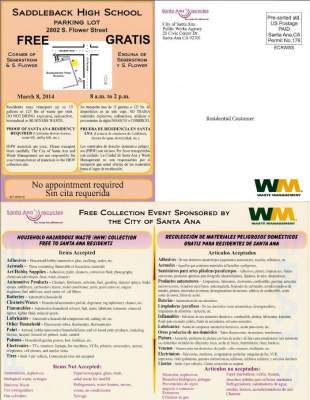 Saddleback High School parking lot (Enter off Segerstrom Avenue)
2802 S. Flower Street
Santa Ana, CA
Saturday, March 8, 2014, 8 a.m. to 2 p.m.
###