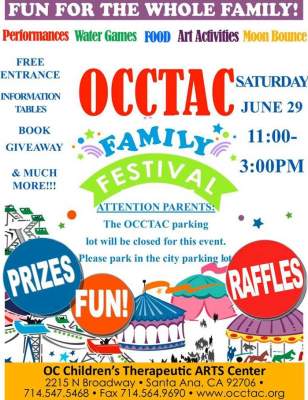 The Orange County Children's Therapeutic Arts Center is hosting a free family festival today, June 29, 2013, with student performances, games, food, art activities, a book give-away, drawings and more.
It takes place from 11 a.m. to 3 p.m. at the  center, 2215 N. Broadway. The nonprofit combines arts, academics and creative therapies to serve at-risk youth. Click here to RSVP on Facebook.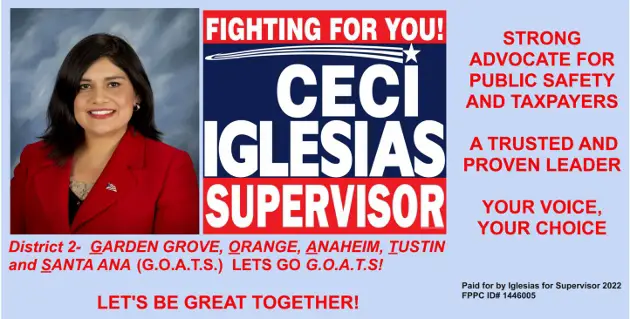 The Orange County Children's Therapeutic ARTS Center is seen as a focal point of therapeutic arts services for children and youth in Orange County. OCCTAC offers high-quality, comprehensive-multicultural curriculum and programs that combine the ARTS, academics and creative therapies to empower youth. OCCTAC's vision prioritizes on empowering children and youth of limited resources, from diverse backgrounds through academic support; creative expression through the arts and parent education.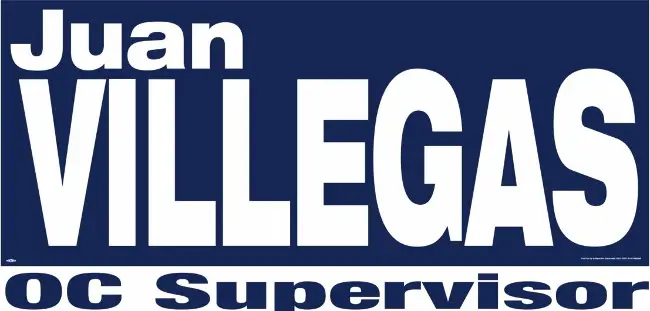 OCCTAC is committed to providing access to services for all children and families impacted by physical, cognitive, language, social, emotional or learning disabilities. We accomplish this in part by serving as a catalyst for expanded quality services and by developing new programs to fill identified gaps in the community. We continue to ensure that the foundation of the organization rests with committed and compassionate Board of Directors, staff and teachers, who are talented artists, musicians, educators and therapists.