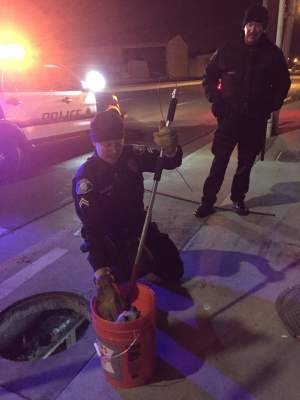 Last night, Santa Ana Unified School District Police Officers were in the area of Dyer and Main Street when they observed a dog get hit by a car. The dog was thrown across the street and into a storm drain.
The Officers immediately responded and with the help of an unidentified Good Samaritan, were able to pull the man hole cover open. An Officer was then able to climb down into the storm drain where he retrieved the injured dog. The dog was transported to an animal hospital for treatment and is expected to survive.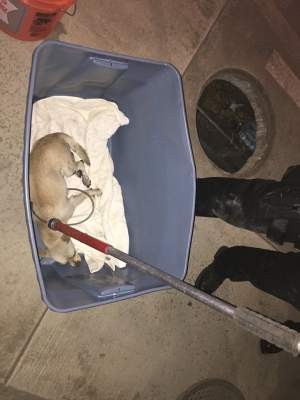 We would like to thank the unidentified Good Samaritan for stopping to help. Everyone's efforts contributed to the rescue which undoubtedly saved the dog's life.