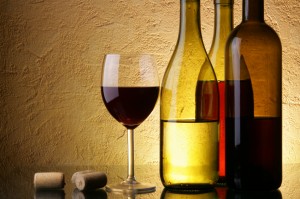 An evening of Food, Beverages and Entertainment to benefit the charities of the Santa Ana Rotary Club is coming to the World Famous Discovery Science Center in Santa Ana on Saturday October 17, 2009 from 6 to 9 P.M.
"Discover the Taste" will feature fine restaurants including Antonello's, McCormicks and Schmicks, Villa Roma, Mariscos La Sirena, Carnitas Ururapan. Burrell's BBQ and many more and featuring the Wines of Witch Creek Winery and Antonello's.

Tickets are $50 a person and may be obtained on-line by clicking here or by Calling Gordon Bricken at 714-835-0249.
Santa Ana North Rotary is one of 31,000 Rotary clubs in 164 countries around the world with more than one million members that has nearly wiped Polio from the face of the earth and is involved in thousands of local projects in their communities and around the world. Rotary was founded by a lonely lawyer, Paul Harris, who 100 years ago moved to Chicago, and was looking for some lunch partners. He gathered several colleagues together, rotating the meeting sites each week. In their first effort at providing a service to others, built a public outhouse. Who would have thought that this inauspicious beginning would blossom into the first service club organized in the U.S, which has grown into so many clubs here and around the world?