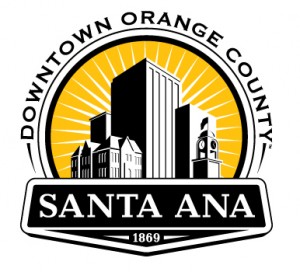 FOR IMMEDIATE RELEASE: March 15, 2010
CONTACT: Mark Lawrence, City of Santa Ana, (714) 647-5200
Bring Money Back To Your Community!
Celebrate "Be Californian, Be Counted Day!"– March 20th
Santa Ana — Come and celebrate "Be Californian, Be Counted Day!" in Downtown Santa Ana on Saturday, March 20. The City of Santa Ana in partnership with the County of Orange, State of California, and the U.S. Census Bureau will host a 2010 Census Festival to call attention to the importance of completing and returning U.S. Census forms that will be delivered to every household in Orange County beginning on March 15. The Festival will be held at the Fiesta Marketplace parking lot (corner of Third and Bush Streets) from 12 Noon to 5 p.m. Elected officials from Santa Ana and throughout Orange County will be on hand to show their support for the 2010 Census. Activities planned for the festival include musical entertainment, face painting and balloons for children, a free photo booth, Census related give-away items, snacks and information from community organizations supporting the 2010 Census.
"Every person counts and the 2010 Census Festival will draw residents to an event where they can bring their families, have fun and learn that by completing and returning their census form they have the power to bring much needed resources to our community," stated Mayor Miguel Pulido. According to a study conducted by PricewaterhouseCoopers, "For every person not counted in the 2010 Census, California will lose nearly $3,000." In Orange County that loss could be substantial. Orange County Board of Supervisors Chair Janet Nguyen further stated "Participation in the census is important to you, your family and your community. By answering the 10 simple survey questions, you will help Orange County maintain its public services."
More than $400 billion dollars is allocated every year based on the census count. When people do not respond to the Census their communities do not get their fair share of resources. These funds pay for schools, roads, hospitals, parks, and social services such as day care, veterans and senior services, job training, and affordable housing. Not only could billions of federal funding be lost should a large undercount materialize, but the Election Data Services has reported that California could lose a congressional seat for the first time in its history. "Be Californian, Be Counted Day!" will serve the vital function of calling attention to filling out the census form at the critical time when people have it in hand in a fun and engaging way.
The decennial Census is mandated by the U.S. Constitution and participation is required by law. The questionnaire for the upcoming 2010 Census will be one of the shortest in the history: just 10 questions that will take only 10 minutes to complete. All responses are kept strictly confidential. For more information about the 2010 Census, visit www.californiacompletecount.org or http://2010.census.gov.
# # #