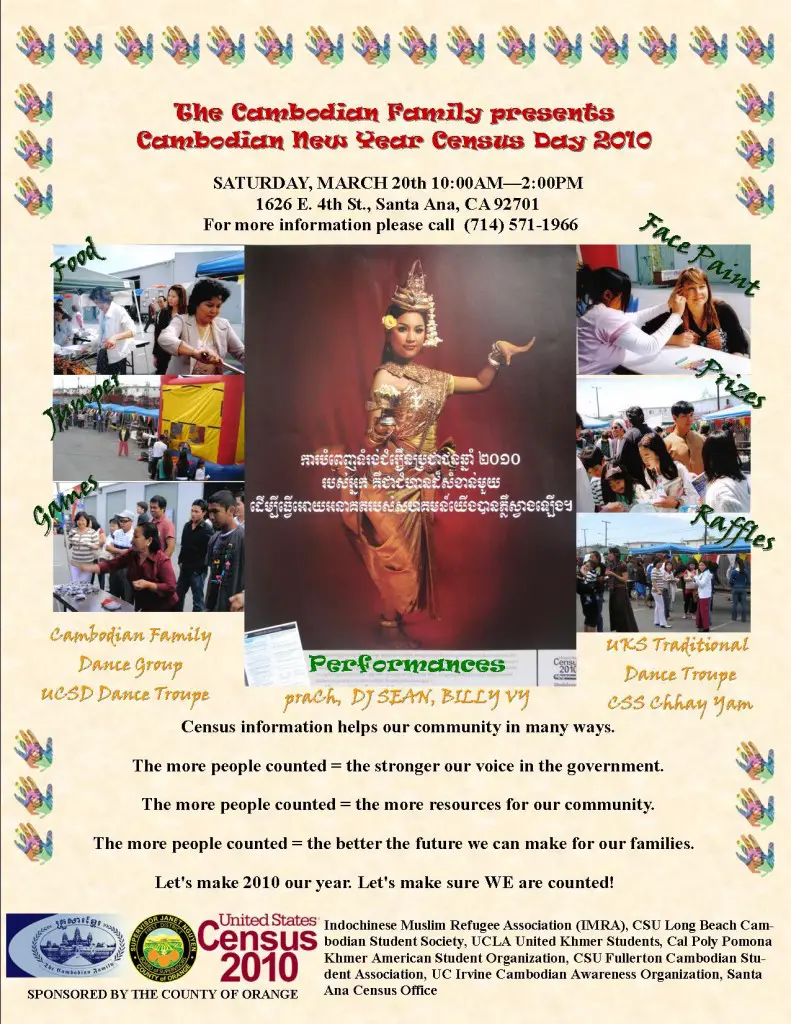 The Cambodian Family presents Cambodian New Year Census Day 2010, this Saturday, March 20, from 10 am to 2 pm, at 1626 E. 4th St., in Santa Ana. 
This event will include FREE:
Food
Jumper
Games
Face Paint
Prizes and Raffles
Also included is entertainment by the Cambodian Family Dance Troupe; the UCSD Dance Troupe; UKS Traditional Dance Troupe; CSS Chhay Yam; Prach; DJ Sean; Billy Vy.
This event is supported by the Indochinese Muslim Refugee Association; the CSU Long Beach Cambodian Student Society; the UCLA United Khmer Students; Cal Poly Pomona Khmer American Student Organization; CSU Fullerton Cambodian Student Association; UC Irvine Cambodian Student Association; the County of Orange; and the Santa Ana Census Office.
Call 714-571-1966 for more information.