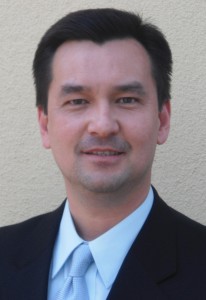 For Immediate Release                                                       Contact: Scott Hart
March 18th, 2010                                                                949-230-6998
THE REPUBLICAN PARTY OF ORANGE COUNTY CHAIRMAN SCOTT BAUGH ENDORSES HUGH NGUYEN FOR COUTY CLERK-RECORDER
Santa Ana (CA)—Former Chief Deputy Recorder Hugh Nguyen, and candidate for the office of County Clerk-Recorder, announced today that he has been formally endorsed by The Orange County Republican Party Chairman Scott Baugh.
"Hugh is the most qualified candidate for the office of Clerk Recorder and the only Republican in the race," said Baugh.  "I urge all Republicans in Orange County to endorse him and on June 8th vote Hugh Nguyen for County Clerk-Recorder!"
In addition to Chairman Baugh, Nguyen has been endorsed by Congressman John Campbell, State Senators Bob Huff, Dick Ackerman (ret.), Marian Bergeson (ret.), Orange County Supervisor Pat Bates, Assemblywoman Diane Harkey, Orange County Managers Association and a number of local elected officials.
"I thank Chairman Baugh for his enthusiastic support and endorsement," said Nguyen. "The Republican principles of limited government and fiscal restraint make up the foundation of my campaign, and with Scott's help we will ensure they are implemented in the Clerk-Recorders office."
 For more information on the Hugh Nguyen for Orange County Clerk Recorder campaign please go to www.Hugh4ClerkRecorder.com.