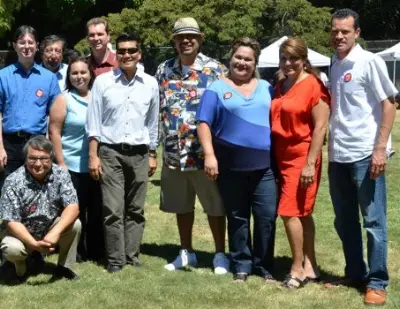 Santa Ana mayoral candidate David Benavides and his supporters would like us to think that he represents some kind of revolution, but in truth he is working with Santa Ana's Usual Suspects – the mostly Republican, angry, older anti-Latino busy bodies that ran City Hall for far too long.
The Usual Suspects are the folks who passed laws against drying your laundry in the backyard; who limited garage sales to four per year; who worked to get rid of jobs – targeting those who deliver printed marketing materials to homes and those who stand on street corners twirling signs to build up local businesses.  These are the gentrifiers who bemoan the fact that Santa Ana became a Latino majority city and who put bear locks on their trash cans to keep the homeless from collecting their bottles and cans.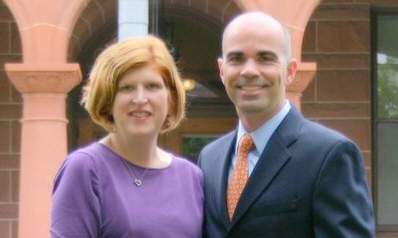 This year the Usual Suspects are running for several offices – and their number includes Charles Hart, a candidate for Ward 3 on the Santa Ana City Council.  Hart's wife, Ronea, posted on the Santa Ana Citizens Yahoogroup this week that Charles is looking for chairs and tables to borrow for a temporary campaign office in the Floral Park Promenade.  Here is the message in its entirety:
—–Original Message—–

From: Charles and Ronea Hart <chas-ronea@sbcglobal.net>

To: SantaAnaCitizens <SantaAnaCitizens@yahoogroups.com>

Sent: Sat, Sep 8, 2012 7:36 am

Subject: [SantaAnaCitizens] Need table and chairs

Hello

I am opening up a temporary office in the Floral Park Promenade for a couple of months and I need some folding chairs and tables. I would love to find about 10 rectangle tables and 75 chairs. If you have any tables and chairs that I could borrow until mid-November, could you please let me know? I will stop by and pick them up from you at your convenience.

Also if you have any other office stuff, let me know. We could use everything. 

Ronea Hart

www.hartforsantaana.com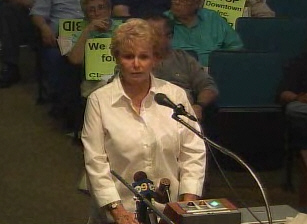 Former City Commissioner Julie Stroud, who was appointed by Benavides to the Santa Ana Parks and Recreation Commission, replied thusly:
Re: Need table and chairs

Sat Sep 8, 2012 10:36 am (PDT) . Posted by: "JAStroud@aol.com"

David B. is looking for an office, maybe he would want to share space with you. It would be worth a call and may open some doors. Go for it, but be fast he is looking right now. Cell 651-4380 Let me know what he says. 

Julie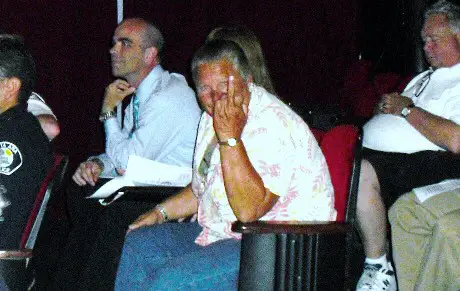 How nice of Stroud to suggest that Hart share an office with Benavides – but there is a problem.  Hart is running against a number of candidates, including Eric Alderete.  By suggesting that Benavides work with Hart, Stroud is suggesting that the Benavides "revolution" betray Alderete.  (For a good laugh by the way, click here to check out Hart's endorsements!)
What this situation underscores is how shaky the Benavides cabal is.  Most of the Benavides bunch are allied with him for their own purposes.  Santa Ana Council Member Vince Sarmiento, for example, is obviously using Benavides as a trial balloon against Mayor Miguel Pulido, just as Alfredo Amezcua did to Council Member Michele Martinez two years ago.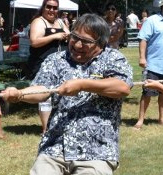 SAUSD Trustee John Palacio and Amezcua are in the coalition to stick it to Pulido but also to advance Amezcua's daughter, Valerie, as a candidate for the SAUSD School Board.  And there's the rub.  There is only one open seat on the SAUSD School Board – and two powerful incumbents who are up for reelection.  But the Benavides cabal was able to lure Council Member Sal Tinajero by promising to support his sister, Myriam, who is also a candidate for the SAUSD School Board.
Palacio already rigged the Santa Ana Educators' Association endorsement for Amezcua and they also backed the two incumbents.  Tinajero was left out in the cold.  It is obvious that Palacio and the rest of the Benavides gang are only interested in electing Amezcua, not Tinajero.
So the Benavides bunch is already coming apart at the seams.  Alderete had already indicated that he was going to run his own campaign – now he would be advised to run away from the Benavides junta as soon as far away as possible.