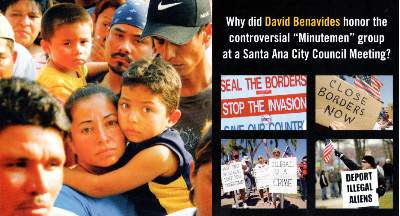 Well, you had to know this was coming.  Santa Ana Mayoral challenger David Benavides got slammed in the mail today for honoring Lupe Moreno and her fellow Minutemen in 2010.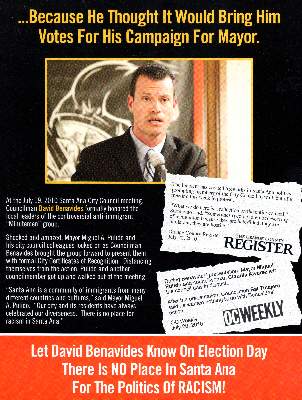 The mailer quotes Benavides' colleagues, who at the time left the Council Chambers rather than join with Benavides as he passed out award certificates to Moreno and her Minutement, after they took over the 2010 Santa Ana 4th of July event.  One of Moreno's Minutemen called Santa Ana residents "wetbacks" at that event and was caught on video.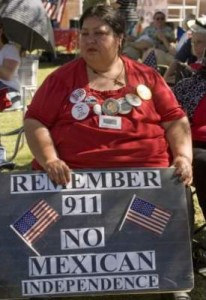 Mayor Miguel Pulido is quoted in the mailer.  Pulido said that "Santa Ana is a community of immigrants from many different countries and cultures.  Our city and its residents have always celebrated our diversity.  There is no place for racism in Santa Ana.
Council Member Vince Sarmiento was also quoted in the mailer.  He said that "What we do here is a reflection of the entire council.  Sometimes people are hate-filled, they are intolerant, they are hostile."
And Council Member Sal Tinajero was also quoted.  He said that he "wanted nothing to do with Benavides' action."