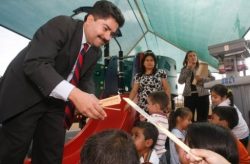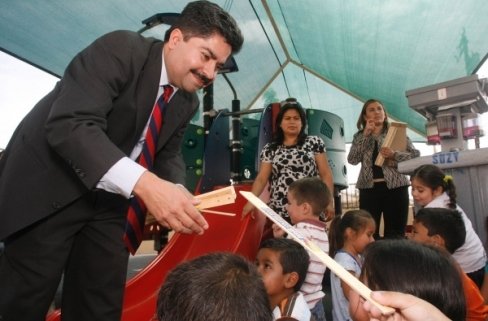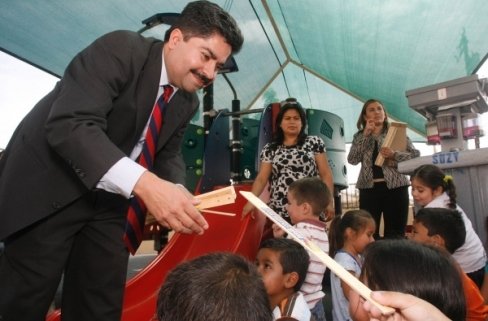 California State Assemblyman Jose Solorio invites you to an Education Forum
How Can Santa Ana Schools Do Better?  Are They Making Progress?  What Can You Do To Help?
Monday, October 18, 2010 5:30 p.m. to 7:30 p.m.
Rancho Santiago Community College District Board Room
2323 N. Broadway, Santa Ana, CA 92706
The Education Forum will include a panel discussion with educators, administrators, parents and community leaders to explore the challenges and opportunities of Santa Ana's six "Priority" schools. The six schools are Sierra Intermediate, Willard Intermediate, Century High School, Saddleback High School, Santa Ana High School, and Valley High School.
Invited Panelists and Presenters include:
Hon. Miguel Pulido, Mayor, City of Santa Ana
Hon. Audrey Yamagata-Noji, President, Santa Ana Unified School District Board
Jane Russo, Superintendent, Santa Ana Unified School District
Santa Ana Unified School District School Police Representative
Susan Mercer, President, Santa Ana Educators Association
Ken Nguyen, Commissioner, City of Santa Ana
Duane Lundquist, Santa Ana President, California School Employee Association
Parent Teacher Association Representative
Santa Ana Chamber of Commerce Representative
Refreshments and appetizers will be provided by Lee's Sandwiches.
To RSVP or for more information, please contact Kim Nguyen at (714) 939-8469 or by email at Kim.Nguyen@asm.ca.gov.