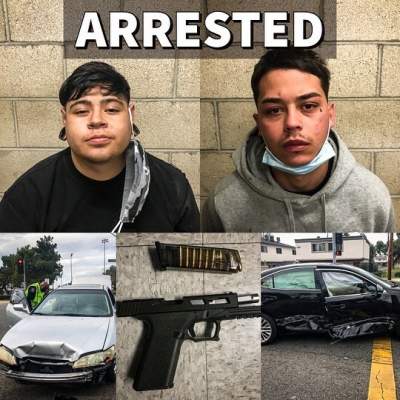 Earlier today, a City of Orange police officer observed a grey Honda speeding and driving erratically in the area of Chapman and Hewes. The officer chased after the vehicle as it turned north on Prospect. The vehicle then lost control and collided into a Lexus at Spring Street.
The passenger in the Lexus suffered fractured ribs. The two occupants in the Honda exited their disabled car and fled north. Responding officers located the passenger near Walnut Avenue.
That suspect was in possession of a loaded concealed firearm. The driver was located hiding near the creek bed and was arrested for evading, driving on a suspended license, and felony hit & run.
Both suspects were booked at Orange County Jail.