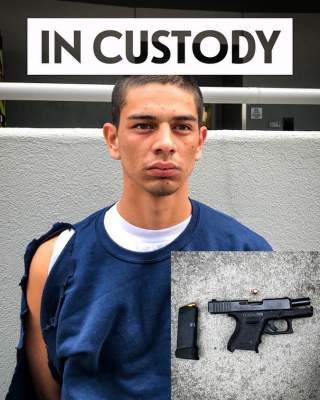 This morning, Orange Police Department officers responded to a call of a male passed out behind the wheel of a vehicle near our local hospitals at La Veta and Pepper.
When they arrived the police officers found that the car was in gear and the suspect's foot was on the brake. Officers turned off the car and the suspect woke up.
As the suspect exited the car, he attempted to run away but was quickly taken to the ground. A loaded handgun was located in the suspect's waistline.
Officers contacted the registered owner of the vehicle and discovered it was stolen earlier that morning. The vehicle was returned to the owner.
The suspect is on parole, suspected of being under the influence of drugs and in possession of methamphetamine.
The suspect was booked at Orange County Jail. He was not identified by the Orange Police Department.
The Orange Police Department expressed their gratitude for their partners at the O.C. Sheriff's Department, who stopped by to assist. The Sheriff's Department patrols the nearby OCTA and OC Assessor's offices.