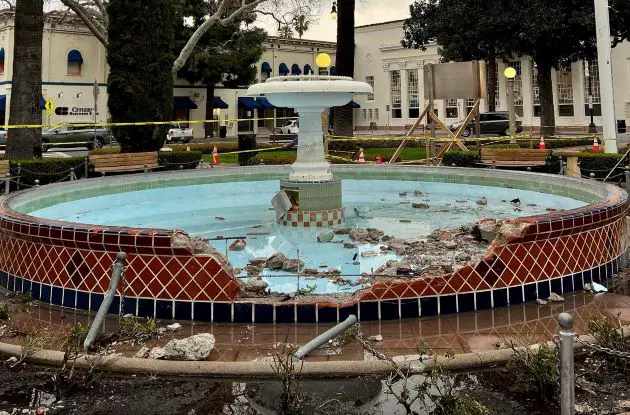 Early this morning, just after 5:00 a.m., an Orange Police Department patrol officer observed suspicious activity in the 100 block of south Parker. A Hyundai Sonata left the area with no headlights and the officer attempted to stop the vehicle.
The vehicle fled east on Chapman Avenue at a high rate of speed. The suspect, later identified as 24-year-old Raymond Salazar Felix, collided into the fountain in Plaza Park and was immediately taken into custody.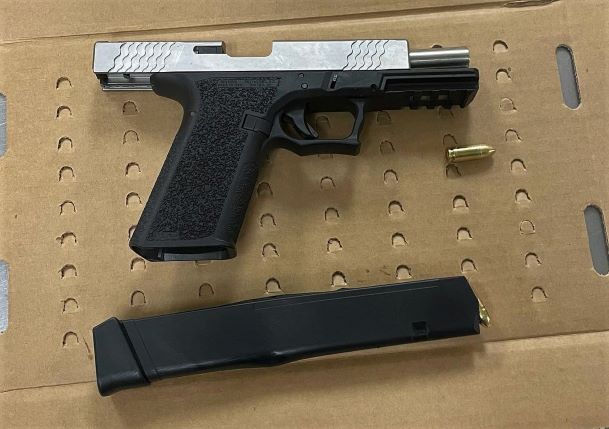 Felix was in possession of an unserialized handgun and a high-capacity magazine. Upon further investigation, officers determined Felix had just stolen the Hyundai from Parker Street and he is on probation for vehicle theft out of Kern County.
Felix was transported to a local hospital with moderate injuries and will later be booked at Orange County Jail.
The City of Orange reports that safety improvements are already in progress at Plaza Park and they will continue while the damage to the fountain and park is still being assessed. Restoration work and repairs will be scheduled soon.