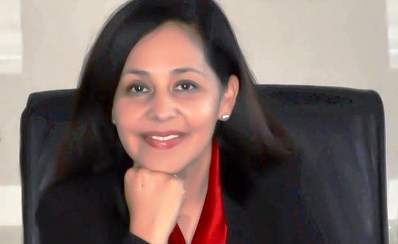 "Claudia Alvarez, a trustee with the Rancho Santiago Community College District, says she is "strongly considering" a run," according to the O.C. Register.
Alvarez, a Deputy District Attorney, spent several years on the Santa Ana City Council.  When she termed out she won a seat on the Rancho Santiago Community College District's Board of Education.
The O.C. Register also reported that Jose Solorio, who just lost badly to Supervisor Janet Nguyen in the General Election race for the 34th State Senate District, is not going to run for Nguyen's seat on the O.C. Board of Supervisors.
Garden Grove City Councilman Chris Phan, a Republican, was the first candidate to announces for the First District.  He told the O.C. Register that he supports the creation of an Orange County Ethics Commission.  That should seal his fate as the OC GOP machine won't tolerate any scrutiny of what goes on at the Orange County Hall of Administration.  Phan had previously admitted that he can't raise money.  That will become an even bigger travail for him now.  (Although he is right about the need for such a Commission).
Phan, like Alvarez, is a Deputy District Attorney, but their boss, OCDA Tony Rackauckas, is not going to support either of them.  Rackauckas is backing a Democrat, State Senator Lou Correa, who also has garnered the support of Orange County Sheriff Sandra Hutchens.
One cause of major concern for Santa Ana residents is the homeless shelter that Nguyen voted to put in the middle of a poor Latino neighborhood around Normandy Street, in East Santa Ana. "Asked about the county's unpopular plan to open a 200-bed homeless shelter in Santa Ana, Correa explained he'd balance neighbors' concerns with the need for a year-round shelter," according to the O.C. Register.
Santa Ana residents, for the most part, don't want the homeless shelter to be placed in the middle of any neighborhood.  Correa's squishy position on the homeless shelter could cause him votes in Santa Ana.
Loading ...