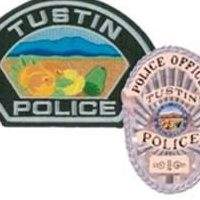 By: The Tustin Police Dept.
On September 13, 2018 Denise Latta entered a local bar in Tustin. She approached the victim and a bartender while presenting a badge similar to those worn by law enforcement officers. Latta then forced the victim to produce an identification card and cut the ID into several pieces. Both the bartender and the victim believed Latta was some sort of law enforcement.
Latta then forced the victim to leave the bar. Once outside, Latta forced the victim to put her hands on a wall and spread her feet. Latta then searched the victim, touching her breast and groin area over the clothing. Latta then told the victim that she wasn't going to arrest her and told her to leave and never come back to the bar.
On November 29, 2018, the Tustin Police Department's Investigations Unit and the Special Response Team arrested Latta in Old Town Tustin. Latta was booked at Orange County Jail for kidnapping, robbery, false imprisonment, sexual battery, and impersonating a police officer.
When Latta was arrested, she was in possession of fake badges, identification cards that read "AGENT", and clothing that read "FUGITIVE RECOVERY AGENT". Latta represented herself to detectives as a private detective and bail enforcement officer, which she does not have the proper documentation to prove. Latta was also in possession of several items that led detectives to believe this may not be an isolated incident. Tustin Police Investigators are asking that any additional victim's contact Detective R. Newton at (714) 573-3249.