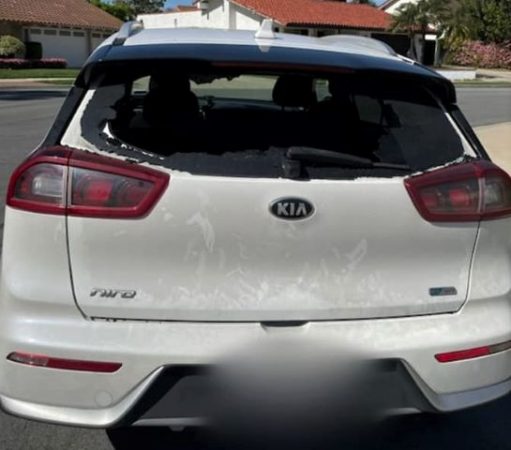 A driver in Tustin recently was arrested after overreacting when the driver in front of him stalled traffic while using his cell phone.
The driver who was stuck in traffic behind the distracted driver decided to engage in street justice by attacking the car of the distracted driver, breaking a window and damaging a mirror in the process.
The Tustin Police Department recommends that we call the police to deal with distracted drivers instead of displaying aggressive driving behavior and felonious vandalism after confronting a distracted driver.
Ironically April is Distracted Driving Awareness Month.
In 2021, distracted driving killed 3,522 people. 
national Distracted Driving Awareness Month, is a good time to regroup and take responsibility for the choices we make when we're on the road. Follow these safety tips for a safe ride:
Need to send a text? Pull over and park your car in a safe location.
Designate your passenger as your "designated texter" to respond to calls or messages.
Do not scroll through apps while driving. Struggling not to text and drive? Put the cell phone in the trunk, glove box, or back seat of the vehicle until you arrive at your destination.
During a portion of Distracted Driving Awareness Month, from April 3 through 10, you may see increased law enforcement on the roadways as part of the national paid media campaign U Drive. U Text. U Pay. This campaign reminds drivers of the deadly dangers and the legal consequences – including fines – of texting behind the wheel.
Take Action
Remind your friends and family: If you're in the driver's seat, it's the only thing you should be doing. No distractions.
If your driver is texting or otherwise distracted, tell them to stop and focus on the road.
Ask your friends to join you in pledging not to drive distracted. You could save a life. Share your pledge on social media to spread the word — #JustDrive.