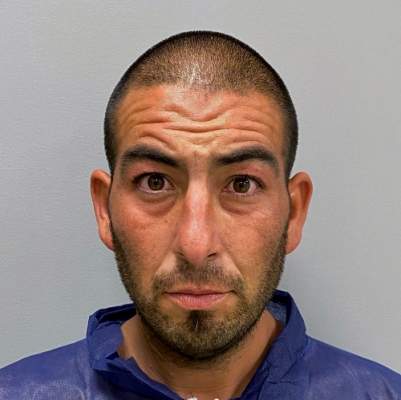 On October 15, 2020, at approximately ‪10:27 a.m.‬, the Orange Police Department received a call of a male adult on the ground at the southeast corner of Tustin Street and Chapman Avenue. 
Members of the Orange Fire Department arrived and pronounced the victim deceased at the scene.  Witnesses reported the victim was involved in an altercation with another male adult. 
Responding officers located the suspect ‪at 11:16 a.m.‬ in the area of Tustin Street and Rock Creek Drive.  The suspect has been identified as 33-year-old Mario Anthony De La Torre, a transient from Orange.  
De La Torre was booked at Orange County Jail for murder.  The cause of death is still under investigation and anyone with information is encouraged to call Det. Short at ‪714-744-7313