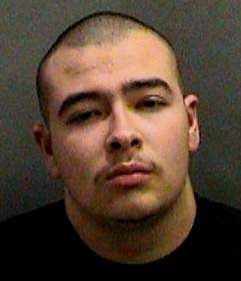 City of Fountain Valley – Police Department
On January 16, 2015, at 1:06 a.m., a Fountain Valley Police Officer was conducting a patrol check of a suspicious vehicle parked to the rear of GameStop located at 16123 Harbor Blvd. As the officer approached the vehicle he observed two suspects run southbound through the parking lot towards the front of the business. The officer observed fresh graffiti on the block wall adjacent to the area where the suspects were originally located.
The officer was able to locate the suspects in front of the business and detained them for a vandalism investigation. The suspects were identified as Joseph Navarro (20) from Orange and Johnny Martinez (20) from Santa Ana.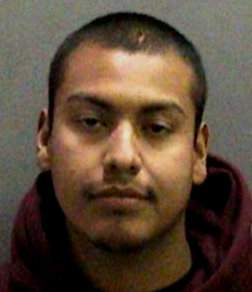 Investigation revealed Navarro and Martinez had spray painted multiple locations throughout the shopping center. Officers located 51 separate surfaces tagged throughout the shopping center. Navarro and Martinez were both arrested and booked into Orange County Jail for felony vandalism.
Sergeant Hertenstein
714 593-4485
FVPD Case Number: 15-01894