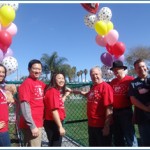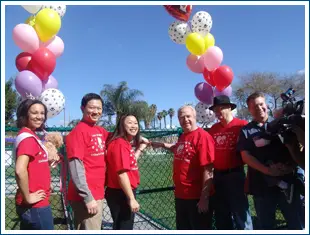 Press Release, For Immediate Release: May 9, 2011
Contact: Linda May, Harvey Milk Celebration Committee, Phone 714-649-3453, Cell 714-381-7924
Isn't it time for Santa Ana to have a voice on the O.C. Board of Supervisors?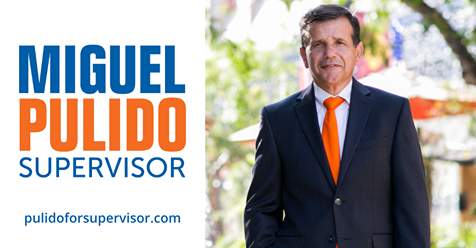 Paid for by Miguel A. Pulido for Supervisor 2020 (ID #1422663)
Orange County Board of Supervisors are being asked for a Harvey Milk Day Proclamation
Did you slip and fall? Find out what your rights are and get a free consultation. Call 888-222-8999. Saslawgroup.com https://www.facebook.com/SasoonessLawGroup/
Approximately a dozen residents from across Orange County will take their appeal for a Harvey Milk Day proclamation to the full Board of Supervisors meeting on May 10
Orange County, CA. May 9, 2011: Tuesday morning, May 10th, Orange County residents from coastal cities to mountain communities will be asking the Board of Supervisors to issue a proclamation honoring Harvey Milk's birthday, May 22. No Supervisor has agreed to put this on the agenda; consequently, speakers will be forced to speak at the open comment time at the end of the regular meeting. Interested persons began contacting their Supervisors during the latter half of April with no luck finding a sponsor.
The Chair of the Board, Bill Campbell, was specifically approached with a sample proclamation and information on the historic importance of Harvey Milk.
"I don't think he is prejudiced against gay people," said Minerva Figueroa, one of the organizers. "I think he is just afraid of what other people will think."
Speakers are determined to have Orange County join other communities around the country and across political spectrums that commemorate Milk's birthday with a proclamation that, among other things, recognizes Milk's bravery and honesty as he championed the rights of the elderly, small businesses, ethnic communities, and a growing gay community.
Milk was the first openly gay person elected to office in a major American city. Milk was assassinated November 1978 in the San Francisco City Hall office. His life has increasingly become an example of the importance of hope and visibility for lesbian, gay, transgender, and ally struggle for equality and human rights.
With or without a proclamation, the Harvey Milk Day celebration will go on, Friday evening, May 20th, at French Plaza in downtown Santa Ana. Twenty four organizations and businesses are sponsoring the event that includes a pre-show at 5 PM, main show at 7 PM, and dancing and a birthday cake at 8:30 PM.