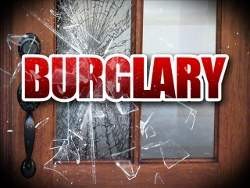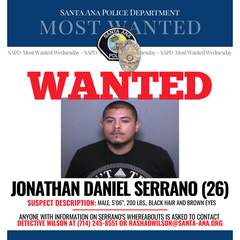 On 06/29/2020, wanted suspect Jonathan Serrano, 26, forced entry into a residence. During the commission of the crime, Serrano cut himself and bled throughout the victim's residence.
Serrano is a transient known to frequent the area of Hickory Street and McFadden Avenue in the City of Santa Ana.
Anyone with information on Serrano's whereabouts is asked to contact Detective Wilson at (714) 245-8551 or rashadwilson@santa-ana.org.