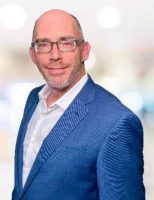 Emboldened and exasperated by the lack of effective, aggressive leadership for Santa Ana's Ward 3 district, attorney, activist, and community advocate Jeffrey Katz announced his official candidacy for Santa Ana's vacant Ward 3 Council Seat to be decided this November.
As the country struggles to find its footing amid a deadly pandemic, ongoing social upheaval, and unprecedented political polarization, Katz says right now is the perfect time to ignite positive and long overdue change for Ward 3 residents.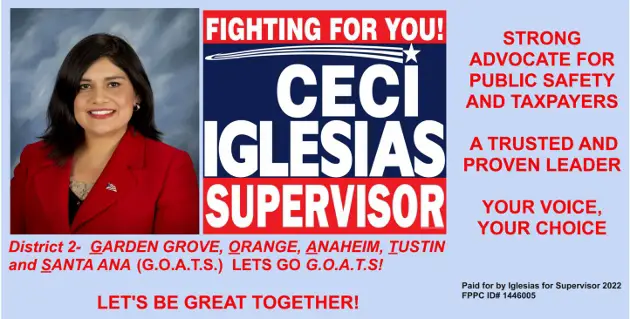 "Our nation is going through a historic metamorphosis, and so too should Santa Ana," says Katz, who, with his wife Susan, has lived in the city for nearly a decade – and in Orange County even longer. "National issues such as police reform, social justice, homelessness, responsible government spending – to name just a few – are all issues that affect Santa Ana directly and profoundly. Currently we have broken leadership that is dragging down the city's ability to initiate positive change."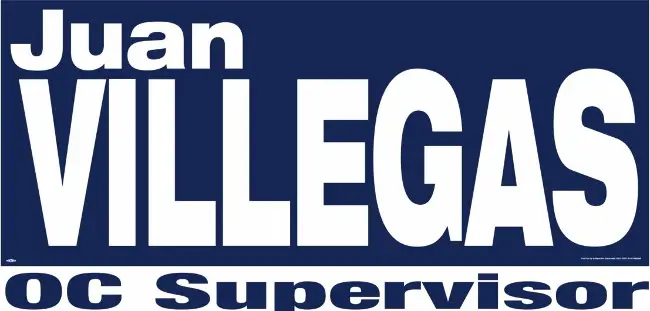 Katz points to homelessness as one of the biggest challenges facing the Ward. With Orange County's homeless population having swelled to about 7,000, many contend Santa Ana has become a "dumping ground" for homeless residents from neighboring communities. Katz believes both compassion and concrete action can stem the flow. As a volunteer case manager, Katz has personally worked with the homeless of Santa Ana for the last five years. He's donated significant money and time, accompanying homeless individuals to job interviews, helping them find housing, and simply listening to their problems.
On a policy level, Katz wants to focus on root causes of the homeless crisis, including expanding programs for those suffering chronic mental illness, shutting down drug dens and labs that have some calling Santa Ana the "Meth Capital of Orange County," and working closely with county supervisors to develop a regional, collaborative approach to dealing with the problem.
A seasoned corporate and trial attorney, Katz has long advocated on behalf of Ward 3 through both his actions and words. At a recent city council meeting, Katz during a debate over a controversial proposed new development across from the Discovery Cube. After asking "who will stand up for Ward 3?" Katz looked over at the chair designated for the Ward 3 councilmember. It was empty.
"That's when I realized I had to stand up for Ward 3," says Katz. "Unfortunately, neighborhoods which were once thriving, organized and tight knit, have deteriorated because of leader fatigue, apathy, and lack of interest. Our Ward must lead the charge to breathe new life into organized neighborhoods so that they may provide Santaneros with a firm place to stand and find stability, both economically and emotionally."
Katz laments that Santa Ana's standing among Orange County cities has dramatically fallen in the last 50 years. "It is an existential imperative for Santa Ana to reclaim a respected role as the capital of county," says Katz. "We need to polish our story emphasizing our unique character and then we – from the council down to each resident – must boldly tell our story. Businesses and young families should know that Santa Ana is not a place to avoid; it is the place to be."
To foster greater community pride and unity, Katz is proposing to revive struggling neighborhood associations. In preparing his campaign platform, Katz learned that six of the 22 neighborhoods in Ward 3 have no structured associations, and of those that do, some have not been active in over 10 years. Katz plans to reorganize the neighborhood association via a steering committee that will devote time each month to setting and accomplishing realistic goals to improve the community.
Katz says Santa Ana's apathetic leadership is malignant to the community. While Katz and his wife regularly attend community events, the city officials are rarely seen at neighborhood functions. The mayor is now being termed out after 24 years. Other Ward 3 candidates have rotated through various positions for years.
"Our political retreads have been unsuccessful in creating significant momentum. More than ever, Santa Ana's Third Ward needs a tough new leader for these tough new times. A charismatic leader that can inspire civil engagement. Humility aside, I believe I am that leader."
Katz is encouraging voters to learn about EVERY Ward 3 candidate appearing on the November ballot. He's backing up that sentiment by including links on his own website to the official campaign websites of all of his competitors.
To learn more about Jeffrey Katz, his proposals, and his competitors, visit Katz's official campaign page at http://vote4katz.com/.