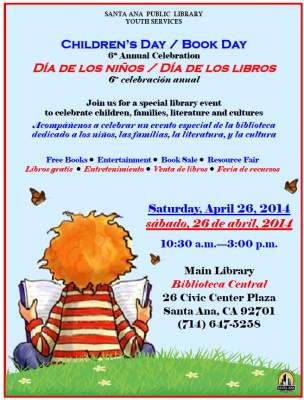 City of Santa Ana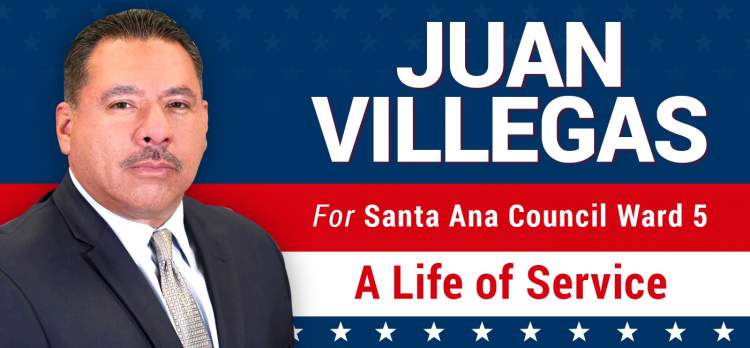 1,500 children expected to attend Santa Ana Public Library's Dia de los ninos/Dia de los libros

The Santa Ana Public Library celebrates Children's Day/Book Day

SANTA ANA, CA – An estimated 1,500 children from across Orange County will descend upon Santa Ana, as the Santa Ana Public Library will join hundreds of libraries across the country in celebration of Día de los niños/Día de los libros (Children's Day/Book Day). The celebration will take place at the Main Library on Saturday, April 26, 2014 from 10:30 a.m. to 3:00 p.m. The event will include a variety of fun-filled activities and services for children and their families.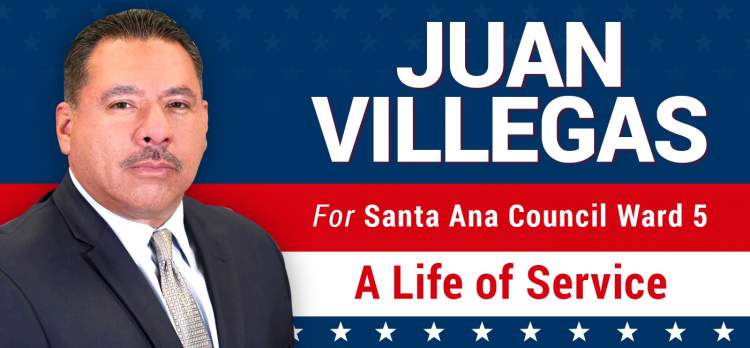 Día de los niños/Día de los libros (Children's Day/Book Day), known as Día, is a celebration of children, families, and reading that culminates every year on April 30. The celebration emphasizes the importance of advocating literacy for children of all linguistic and cultural backgrounds.
The event is free for everyone to attend. Santa Ana Public Library will offer a resource fair, free book and toy giveaways, music, a "Buy One, Get One Free" Scholastic Book Sale, opportunity drawings, train rides, face painting, and games. The event will also include local authors, a Reading Corner where Dr. Ana Nogales and others will be reading to children, as well as special performances.
For more information on Santa Ana Public Library's Día event, please call Youth Services at (714) 647-5258 or visit http://www.santa-ana.org/library/youthservices/childrensday.asp.
THE SANTA ANA PUBLIC LIBRARY IS LOCATED AT:
26 CIVIC CENTER PLAZA (corner of Civic Center and Ross)