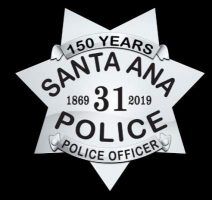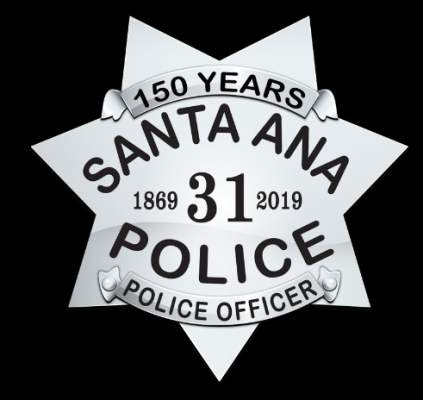 On June 2, 2020, the Santa Ana Police Department received notification from the Department of Justice that the City of Santa Ana will be awarded $1.25 million in grant funding, through the Department's Office of Community Oriented Policing Services (COPS) – COPS Hiring Program.

"This award highlights the recognition of our strong Community Oriented Policing (COP) framework that has been transformed over the last three years, to complement our COP foundation which dates back to the 1970's. It is also an opportunity to leverage our continued community engagement work at this critical time in our history" said Chief David Valentin.
The COPS Office received over 1,100 applications from Law Enforcement agencies across the nation for grant funding to bolster their ranks and contribute to expanding community policing efforts. The COPS Hiring Program is a competitive award program intended to reduce crime and advance public safety through community policing by providing direct funding for the hiring of career Law Enforcement officers. The Santa Ana Police Department was one of only 596 Law Enforcement agencies awarded COPS funding, which will support the hiring of 10 additional police officers.
"This funding for community oriented policing comes as our Police Department and all law enforcement agencies around the country must continue to assess their policies and operations," Mayor Miguel A. Pulido said. "The public outpouring of frustration over the past week demonstrates the need for more community policing, and this grant will be an important tool to make that happen. Under Police Chief Valentin's leadership, community policing has and will continue to be a top priority."
"I am pleased that our partners at the federal government recognized that the Santa Ana Police Department is a leading law enforcement agency and awarded us these funds that will help us better serve our community," said Mayor Pro Tem Juan Villegas.
The complete list of all agencies receiving this funding can be found here: https://cops.usdoj.gov/pdf/2020AwardDocs/CHP/Award_List.pdf