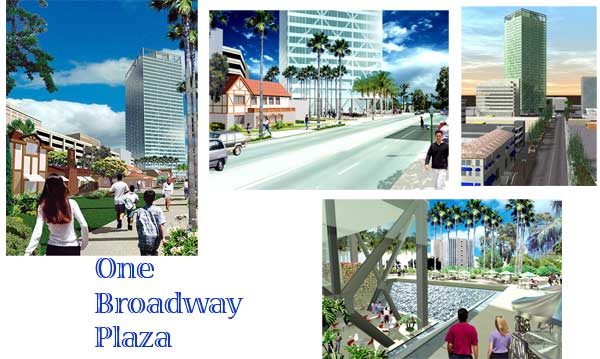 The Santa Ana Planning Commission will be considering as proposal by developer Mike Harrah, who owns Caribou Industries, to amend his development agreement with the City of Santa Ana. 
Here is the amendment language:
AMENDMENT TO DEVELOPMENT AGREEMENT NO. 2004-01 (Vince Fregoso)

Filed by One Broadway Plaza LLC, to modify certain provisions of the development agreement to delete the 50 percent pre-leasing requirement; to allow the applicant to request assistance from the Redevelopment Agency; adjust the timing of the funding for the neighborhood traffic studies; allow additional time to refill any excavated area; and to delete the minimum of 51 percent ownership interest provision for the One Broadway Plaza (OBP) office tower at 1109 North Broadway.
Considering how the economy has changed since Harrah first proposed this development, the amendments appear to be worthy of consideration.  That said, some of my associates are opposed to the use of Redevelopment funds for the One Broadway Plaza.  That is understandable.  Continue reading→