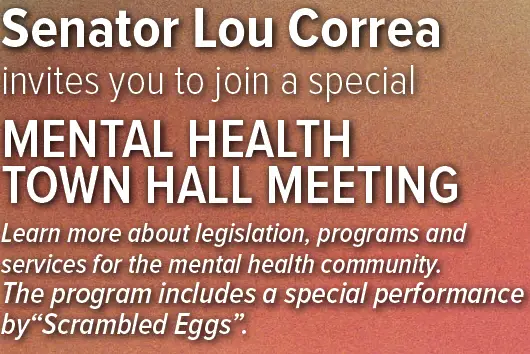 Senator Lou Correa invites you to join a special Mental Health Town Hall Meeting.  Learn more about legislation, programs and services for the mental health community.

The program includes a special performance by"Scrambled Eggs".

Friday, May 21, 2010 • 11am – 1pm
Rancho Santiago Community College
Administrative Building, 2323 North Broadway • Santa Ana, CA 92706

What changes have occurred since the inception of the Mental Health Services Act (Prop 63)?
How effective is the MHSA?
What still needs to be done?
For more information or to rsvp, please call (714) 558-4400 or email MyDung.Tran@sen.ca.gov.